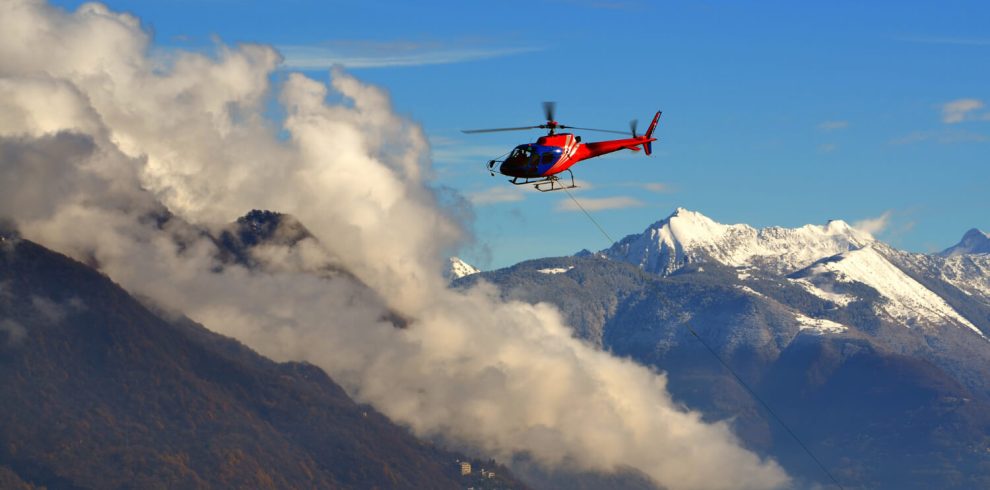 &nbsp
Overview
If you've ever dreamed of seeing Everest from the sky, now's your chance! The Everest Heli Tour is a helicopter tour that takes you to the top of Mount Everest.
The mountain is one of the most dangerous places in the world, and it's not recommended for anyone to attempt to climb it. But if you want to see the world's highest peak from above, you can't beat a helicopter tour!
This tour takes you through some of the most beautiful scenery, where you'll get incredible views of glaciers and valleys that are truly breathtaking. You'll also get amazing photos of breathtaking landscapes as well as stunning vistas that will make your jaw drop.
You'll also be able to see Buddhist prayer flags and shrines at various points along your flight path. These sites are sacred in many cultures around the world, so it's a treat for anyone who loves history or religion!
The air is thin at Everest Base Camp, so we must fly in as low as possible over the mountains and valleys below. As a result, you will see breathtaking views of huge peaks like Ama Dablam and Lhotse and lush green valleys filled with rivers and lakes where herds of yaks graze.
Tour Highlights
The heli ride to the Everest region is spectacular.
Exciting helicopter landing in Kalapatthar at the height of 5545 meters.
Incredible vistas of the mountains, including Mount Everest.
Catch a glimpse of Sherpa tradition and culture.
Breakfast is served at the Everest View Hotel, the highest-placed hotel in the world.
See the magnificent vista of the Himalayan glacier.
Detailed Itinerary
Arrive at the domestic terminal of Tribhuvan International Airport
You'll be picked up from the hotel and then transferred to the airport for the Everest Heli tour.
Arrive at the domestic terminal of Tribhuvan International Airport. The officers at the airport will inspect your tickets and documentation. You will be required to present your documents, including a valid visa, passport, or other identification documents. Please also bring necessary documents such as health insurance, proof of accommodation and return flight tickets.
Fly to the Doorway to the Everest Region, Lukla
After completing the necessary airport formalities, you'll fly to Lukla. It may take 45 minutes to an hour, depending on factors like the weather.
The flight to Lukla offers mesmerizing Himalayan scenery and offers a chance for travelers to enjoy some of the most spectacular views of the Everest range.
If you're lucky enough to travel with a camera, it's worth snapping some photos to remember this trip.
Heli Ride to Kalapatthar
We've got you covered. The plane will refuel shortly after landing in Lukla, and then you'll take off for Kalapatthar after refueling.
The scenery will change as you fly above the beautiful mountain peaks and valleys of Nepal, but the views are worth it. You'll see lush green forests with snow-capped mountains peeking over the trees on one side, and on the other side is a vast expanse of grassy plains.
Exploration in Kalapatthar for around 10-15 minutes
It's time to discover the actual value of Kalapatthar.
Take in the panoramas of various mountains all around you as you ascend higher and higher. Enjoy the close-up view of the world's tallest mountain, Everest. Besides, you can witness Lhotse, Nuptse, Ama Dablam, Pumori, and many other peaks around.
When you get to this point, you'll only stay for 10 to 15 minutes since there is a profound change in the elevations.
Fly Down to Hotel Everest View
After enjoying a great time in Kalapatthar, you'll fly to Hotel Everest View. It's the highest-placed hotel in the world, which means you'll get an incredible view of Khumbu Glacier, Ama Dablam, Lhotse, and other wonders as you fly over them.
Morning meal at Hotel Everest View
After arriving at the Hotel Everest View, you'll have a morning meal in the hotel. You can choose from various dishes, including Nepalese and Tibetan cuisine. The food is excellent, with an extensive menu that includes local delicacies.
The majestic Everest and other stunning peaks are once more in your sights. You can take in the breathtaking scenery while enjoying a hearty breakfast.
Fly Back to Lukla
After you've finished eating, you'll be escorted to Lukla. As you descend into the valley below, you'll enjoy a breathtaking view of the Himalayas and the Everest range.
You'll refuel at Lukla and prepare for your flight to Kathmandu. Enjoy the breathtaking scenery all over again!
Return Flight to Kathmandu
After a day of flying over the Himalayas, you're finally ready to land in Lukla. Sit back and relax as your pilot guides you down through the clouds and onto the runway.
It's time to take a trip back in time to Kathmandu, Nepal's capital city. You're going to have some fun here!
FAQs
Is Everest Heli Tour the only way to visit Nepal?
No, but it is a great way to experience the country! The air tour is a great way to see the local culture and get a feel for the country. It's also a great way to meet locals and learn about their lives more intimately than if you were just hiking through on your own.
What is the Everest Heli Tour?
Do I need any special equipment for this tour?
What if I don't have enough time to go on this tour? Can I still go?
Group Discount
No. of PaxPrice per Pax

2- 5

USD 1000

5-10

USD 980
Other Packages