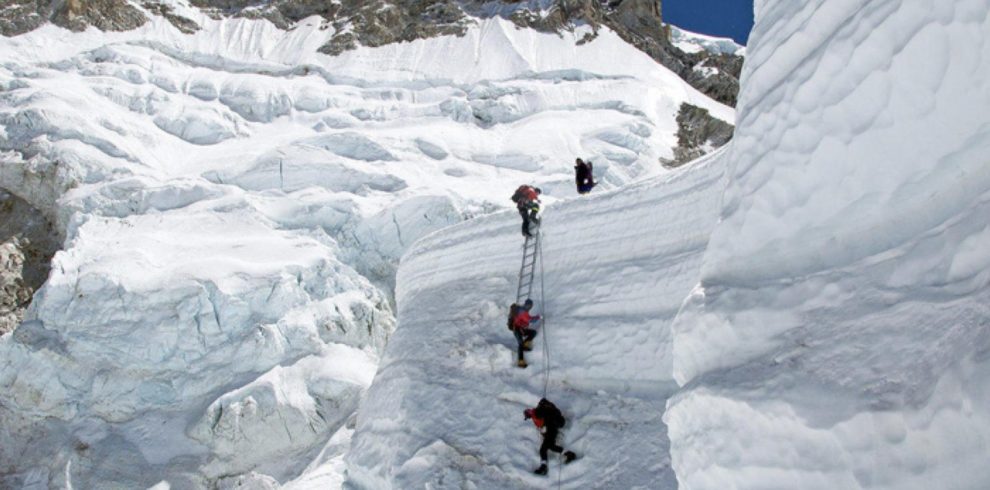 &nbsp
Overview
Mera Peak Climbing gives an opportunity to the majority of the expert trekkers and beginner climbers who dream and need to continue on a Himalayan summit having a sentiment of awesome accomplishment. In this Mera Peak trek, we sort out tea at home and outdoors. It isn't mandatory that you have earlier climbing knowledge since it is a non-trekking climbing summit in Nepal. In any case, we need to invest the night in Mera top camp 5800m.
It's a stunning summit from where the sentiment will most likely be uncommon including Everest over the 8000m all in the Everest zone. Mera Peak climbing is only one of the exceptional climbing summits from where a climber could have seen all five more than eight million pinnacles. It makes incredible travel. Mera Peak Climbing is a genuine experience, 13/15 days agenda, requires a climbing permit and prepared sherpa climber, wild trek, and sherpa network.
The street at that point crosses on the go of Zatrwa La (4640 m) and onto the stunning town Quarte (3510m). An extra couple of days of trekking takes us to Khare (4900m) and we should acclimatize for the accomplishment of Mera Peak, preceding advancing to Base Camp. Despite the fact that the Mera Peak Climbing trip is direct, there are a couple of precipices to move around, and furthermore, the way can be broadened and requested after another snowfall.
The ascent from Mera La (5415 m) on the northern face into the summit is moderate having a phenomenal mountain display of the Eastern Nepal Himalayas always in locate. Mera top climbing is one of the best perspectives for Everest zone oriental part mountain including chief third Kanchenjunga 8586m. Its genuine climbing summit implies not the excessively more regrettable way but rather the last section of 40 meters is trouble, however, we use all of the climbing gears for security.
We'll orchestrate a particular fundamental climbing center class in Mera Peak base camp instructed by the Climbing Guide, to ensure that you have essential scaling capacities and have the confirmation to summit effectively. Mera summit is among the most wonderful summit with where an assessment of over 8 million meters 5 slopes that are situated in the southern region and the world's most noteworthy mountains as Mt. Everest 8848m, Kanchenjunga 8586m, Lhotse 8516m, Makalu 8436 and Cho Oyu 8202 there are those mountains are situated over the 8 million in Everest zone planet has 14 mountain anyway Nepal has 8 and the extra country has 6. The camera shirt is only one of the simple best surveys over the 6000m cold snow summit notwithstanding a low area of sloping territory its huge review summit rising. Related summits in the Everest region Island Peak 6160 m and Lobuche Peak 6300m likewise extremely wonderful and acclaimed summits to develop.
Begin from Kathmandu to Lukla flight at that point trek to straightforwardly bit of Everest territory implies not over the Everest zone it's in Makalu Barun part. It's astonishing that a multi-days program may submit. The start of a few times need to cross the 4600m Jatrala it makes awesome adjust to performing Mera Peak. There are a couple of nearby towns however not very many people living and they've to a great extent yak and dairy animal critters. It's simple to access and a straightforward climbing summit as a trekking summit, however, should put in the night most noteworthy position is Mera High camp 5800m. It's among the perfect pinnacle moving in Nepal and essential fascinating towns are Quarry, Thagna, and Khare. The Mera Peak scale creates such a great amount of excitement for anyone who might want to scale the climbing summit.
Outline Itinerary
Day 01 : Arrival in Kathmandu
Day 02 : Fly to Lukla
Day 03 : Trek to Chutanga
Day 04 : Rest Day
Day 05 : Trek Zatrwa la pass to Khartitang in 3900m.
Day 06 : Trek to Kothe
Day 07 : Trek to thangnang
Day 08 : Rest In thangnak
Day 09 : Trek to Khare
Day 10 : Mera Peak Base Camp (5300M)
Day 11 : High Camp (5780M)
Day 12 : Mera Summit (6476M) And descend to Khare (5045M)
Day 13 : Khare to Kothe (3600M)
Day 14 : Thuli Kharkha
Day 15 : Lukla
Day 16 : Lukla to Kathmandu(1350M)
Itinerary
DAY 01
Arrival in kathmandu
Our Representative meets you Airport, picks you up from Airport, and Transfers you to the hotel Fulfill with your Climbing Sherpa management, evaluate the apparatus and run a few arrangements for the trek.
DAY 02
Fly to Lukla
We convey daybreak departure from Kathmandu to Lukla(2800m) and spend whatever remains of the evening at Lukla for acclimatization. stay in T House
DAY 03
Trek to Chutanga
A restful trek from Lukla to Chutanga through pine and rhododendron woods.
DAY 05
Trek Zatrwa la pass to Khartitang in 3900m.
This is an aspiring day as you lift up right around 1200m (4000 ft ) to traverse the Zatrwa La Pass at that point slide to Khartitang in 3900m.
DAY 06
Trek to Kothe
Trek out of Tuli Kharka up the Lovely Hinku Valley into Kothe or even Gotay (4095m) this takes roughly five hours
DAY 07
Trek to thangnang
We keep up the Hinku Valley since the woods give way and furthermore the plant turns out to be leaner. We'll appreciate the magnificent perspective of the southeast face of Mera Peak as the day progressed.
DAY 08
Rest In thangnak
Rest and acclimatization day in Thangnak. We'll take a multi-day increment for acclimatization into Sabal Tsho Lake and increment to the cairn (5271m) on the flank of Kusum Kangguru (6367m).
DAY 09
Trek to Khare
Trek out of Tangnang into Khare where you may have astounding perspectives of Kyashar, Mera, and Kusum Kangru.
DAY 10
Mera Base Camp (5300M)
Trek and move out of Khare into Mera Base Camp. Your guide will give you a touch of preparation on the crucial utilization of crampons, rope and ice blocks
DAY 11
High Camp (5780M)
Trek and move out of Mera Base Camp to High camp. High camp is situated on a stone edge roosted directly finished the icy mass with great perspectives of the encompassing summits.
DAY 12
MERA SUMMIT (6476M) AND DESCEND TO KHARE (5045M)
Presently is your huge day. We start around 1 am keeping in mind the end goal to get to the summit by first light and dive the majority of the best approach to Khare by day. The quick OK way is a taxing day of climbing however fewer issues with acclimatization.
DAY 13
KOTHE (3600M)
We remember our way down the Hinku Valley into Kothe
DAY 14
THULI KHARKA
Keep scrolling down the Hinku Valley into Thuli Kharka
DAY 15
LUKLA
That is the last real day as we scale over Zatrwa La (4600m) afresh out and about back to Lukla. This is the previous evening on the slopes.
DAY 16
KATHMANDU (1350M)
At a young hour early in the day fly out of Lukla to Kathmandu, which requires roughly 35 minutes, in exchange to lodging. Unwind in Kathmandu.
Includes/Excludes
What's included?
Airport picks up and drops off by private vehicle.
Three-time Meal During trekking(Breakfast-Lunch-Dinner)
All ground transportation on a comfortable private vehicle as per the itinerary
Flight From Kathmandu to Lukla And Lukla to Kathmandu
Guided city tour in Kathmandu by private vehicle
An experienced, English-speaking, and government-licensed trek leader and assistant trek leader (10 trekkers: 1 assistant guide) Porter service (2 trekkers: 1 porter)
Staff costs including their salary, insurance, equipment, food, and accommodation Down jacket and sleeping bag (to be returned after trip completion)
All necessary paperwork and trekking permits and TIMS.
Medical kit (carried by your trek leader)
All government and local taxes
Trekking map
Trekking certificate after the trek.
All Climbing Equipment Sherpa And Climbing Guide (climbing shoes, sleeping bag and down jacket which is hired by yourself on spot)
What's excluded?
Nepalese visa fee
Excess baggage charge(s)
Private transportation except what is mentioned in the What Is Included section
Extra night accommodation in Kathmandu and Pokhara because of early arrival, late departure, or early return from the mountain (due to any reason) than the scheduled itinerary Lunch and evening meals in Kathmandu and Pokhara (and also in the case of early return from the mountain than the scheduled itinerary) International flights
Travel and rescue insurance
Personal expenses (phone calls, laundry, bar bills, battery recharge, extra porters, bottle or boiled water, shower, etc.) Tips for guide(s), porter(s) and driver(s)
Group Discount
No. of PaxPrice per Pax

2-5

USD 1449

5-10

USD 1399
Other Packages