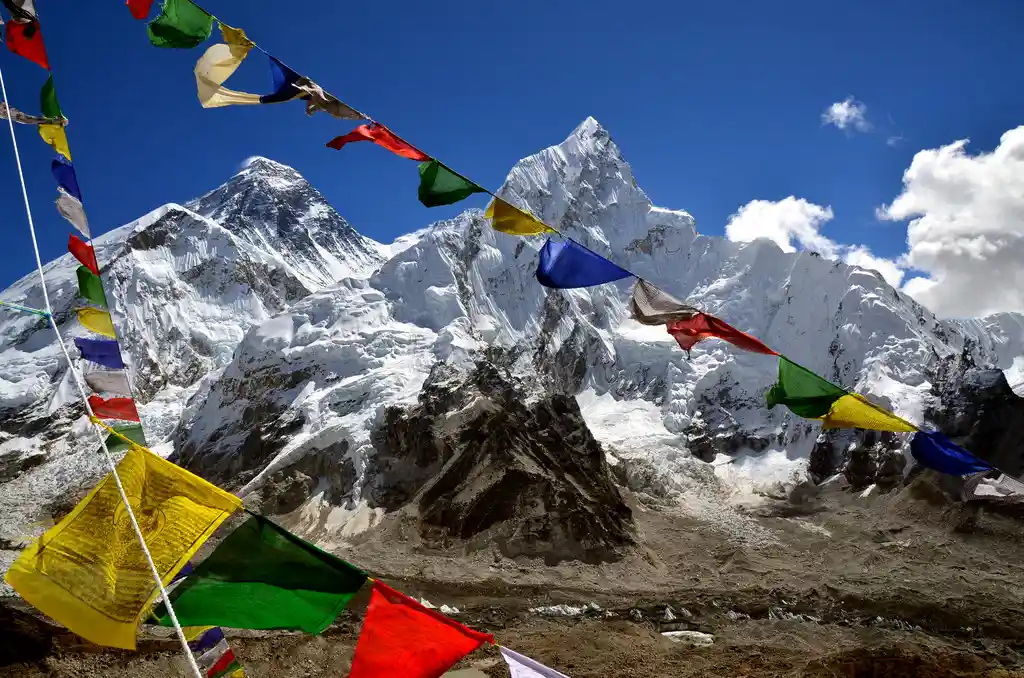 Info Nepal Tours and Treks is a trekking and travel-based company in Nepal that is a leading provider of trekking and touring expeditions. Our primary focus is providing a unique and fulfilling journey to travelers seeking adventure in Nepal, Bhutan, Tibet, and Australia. We are dedicated to ensuring our clients have the best experience that meets their needs to get adventurous and happy holidays in countries.
At Info Nepal Tours and Treks, our team comprises experienced and dedicated guides and porters passionate about providing affordable, best trekking tour experiences in our area. We ensure that every aspect of the journey, from itinerary planning to on-site assistance, is each traveler's needs. This level of attention to detail ensures that our clients are satisfied and their trip is memorable.
We understand that traveling can be expensive and aim to provide affordable travel experiences while maintaining quality. To achieve this, we offer a range of packages that vary for different budgets, and we are transparent about our pricing and costs.
As a responsible travel company, safety is a top priority for us. We have implemented measures to ensure the safety of our clients during their journey. We provide trained and experienced guides, equipment, and emergency assistance to ensure our clients are safe throughout their journey.
Why Info Nepal Tours and Treks Make a Difference?
Our connection with Nepali tourism is deep and sustainable, and we have been involved in the industry's evolutionary process from seasonal tourism to the present-day level of visitors. We offer more cultural environments to our guests, making them feel like a home environment, a tour of the tourist area (Thamel) through rickshaws, etc.
Our team provides all the necessary services for treks and tours, including transportation, accommodation, and meals. We differentiate ourselves from our competitors by providing high-quality accommodation, meals, English-speaking guides, specific language guides, and porters while maintaining affordable prices. Our company has received numerous positive reviews and ratings from satisfied customers on TripAdvisor. It has a significant social media following, demonstrating our commitment to providing an exceptional experience for every traveler.
What Do We Offer?
Info Nepal Tours and Treks offers a wide range of trekking and touring expeditions in Nepal and neighboring countries. Some of our famous expeditions include the Everest Base Camp Trek, Manaslu Circuit Trek, Langtang Gosaikunda Trek, Annapurna Region Trek, and Kanchengunja Base Camp Trek. Additionally, we offer affordable and customized trek packages for foreigners who wish to explore Nepal on a minimal budget. Even more, we also do tours in Nepal, Bhutan Tibet, and especially in Nepal, we offer the Kathmandu Chitwan Tour, Kathmandu Pokhara Tour, Kathmandu Pokhara Lumbini Tour, etc.
As a leading figure in the tourism field, we are continuously seeking the most current data available to remain at the cutting edge of the industry. Our team of over 50 members comes from various fields, cultures, and religions. Their combination of experiences adds to our ability to offer each client the highest level of satisfaction according to their wishes.
Our Experiences in Trek, Travel, and Tour Field
The founder of Info Nepal Tours and Treks, Rajesh Neupane, has been in the tourism field since 2007 and has worked as a guide for different companies. His extensive experience in trekking, travel, and tour fields has enabled him to establish a reputable and trusted agency that provides high-quality services to customers. Despite being a relatively new company, founded in 2018, Info Nepal Tours and Treks has quickly gained a reputation for being one of the best travel organizations in Kathmandu, Nepal.
In conclusion, Info Nepal Tours and Treks is a company that differentiates itself from others by providing high-quality services, including affordable trek packages, experienced English-speaking guides and porters, and excellent accommodation and meals. We aim to provide a fulfilling and memorable experience for every traveler while maintaining the highest level of security and affordability.
We are On different Platforms.
TripAdvisor: We have ranked under best outdoor activities out of 1600 listed on TripAdvisor.
Facebook: On our Facebook, we have crossed more than followers, where we keep posting and giving information regarding the situation in the tourism sector of Nepal.
https://www.facebook.com/intrekkingnepal/
Instagram: We are also on Instagram with more than followers, where we actively post trekkers' achievements, and they make their memorable moments stay with us.
 https://www.instagram.com/intrekking/
YouTube: We have more than videos on our YouTube channel, where we post reels, trek videos, and other information to keep our trekkers and clients connected with us.
 https://www.youtube.com/@intrekking
Our SEO Team: Nepal SEO Agency