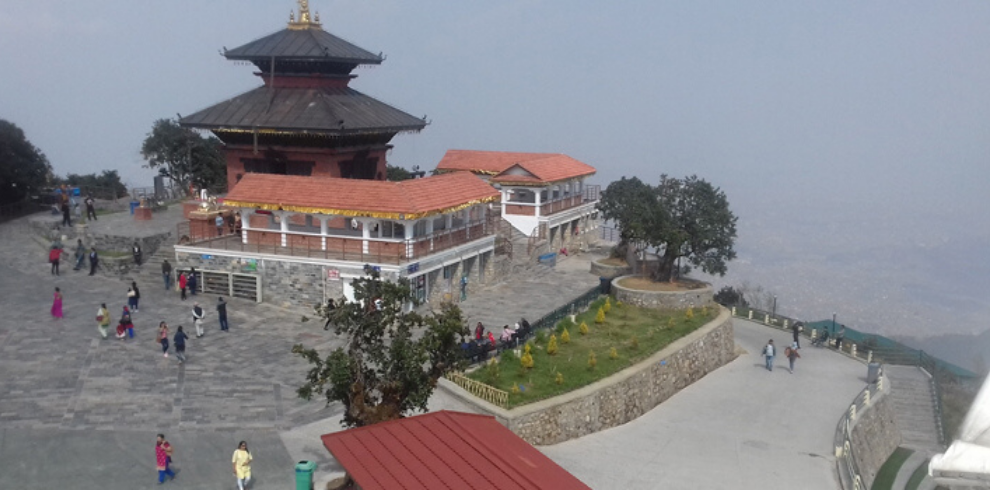 &nbsp
Overview
Chandragiri is one of the best places for a day tour in today's context. Many tourists visit this place nowadays. It is on-demand due to its environment, scenery seen from it, and also a cable car. According to history, it is said that this hill started in 300 BC. From the center of Kathmandu city, this hill is 14 km away. Chandragiri hill is situated at an altitude of 2551 m above sea level. 
August 2016 is the date when the cable car came into an operation in this hill. According to Hindu mythology, when Lord Shiva carried Shatidevi's dead body her head was fallen and now it is known as  Chandragiri hill. Since the cable has been established this place has been the center of attraction. Many domestic and international tourists visit here to enjoy their day. If you don't wanna go through a Cable car you can go there on foot too. this will take a bit longer than in a Cable car.
The distance between the top of Chandragiri and its base is 7 km. Chandragiri hill  Snowy mountains, high hills with a lush green blanket of flora make Changdragiri an amazing destination. you can see the stunning view of snowy mountains like Fish Tail (6997 meters) from the left to Manaslu (8167m), Ganesh Himal and Langtang range to the right from Chandragiri hills. You can see the Gauri Shankar ranges and other mountains too. You can visit the Valeshor Mahadev temple too in Chandragiri hill. 
The name of Chandragiri hills was kept Chandra because Chandragupta was the first holy man(Rishis) who lived and performed penance there. It is also believed that King Prithivi Narayan Shah was successful in taking over the Kathmandu valley because he had got a blessing from Ichhyashwor Mahadev. You can also see the peak of Mt. Everest using a special binocular on a clear day. You can also see the entire view of the stunning Kathmandu valley. You will feel like viewing the whole of Nepal from here due to the panoramic view of Everest and Annapurna Himalayan ranges. This is one of the growing touristic areas so we must protect and promote it and make it clean.
Itinerary
DAY 01
Day tour to Chandragiri 2500 m above sea level
This is a 1-day tour and during this tour first, you will be taken to the base of the Chandragiri hills by our private vehicle. You will have breakfast there and those who are taking fasting(especially Hindu) will not have anything. Then we will buy a ticket for the Cable car and we will give you some time to buy essential materials to worship god as you wish. Then you will be taken to the top of the Chandragiri hill. You will be traveling 7 km from the cable car. You can see many mountains from Everest ranges and Annapurna ranges from the cable cars. You can also see hills covered with green trees and also rhododendron. After this, you will be returned by our private vehicle to your initial place.
Includes/Excludes
What's included?
A car -A Driver – and a professional tour guide.
What's excluded?
Lunch, Drinks.
Entrance fee.
Other Packages