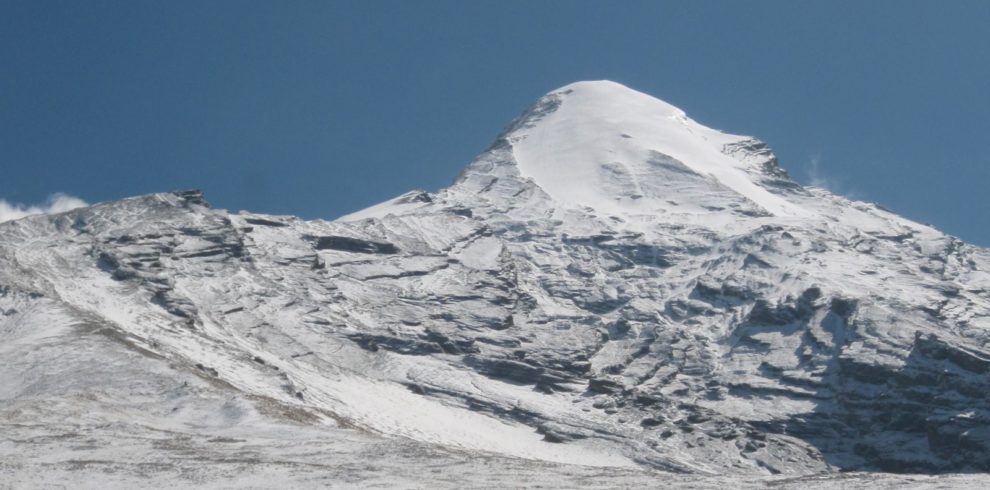 &nbsp
Overview
Pikey Peak Trek is a newly opened trekking route incredibly amazing Lower Everest Trekking Trail that offers the best view of Mount Everest in the Everest Region including some other important mountain peaks in Everest.
Pikey Peak is a 5, to 6-day short trekking trail and is less crowded. It will be your great decision on choosing Pikey Peak Trek as your next great destination for your next hike.
Pikey Peak yet is still an underrated Trekking trail as this trip is in your short trek recommendation and the route is very new.
How to get to the Pikey Peak trek starting point?
There are a few ways to get to the pikey peak trek starting at Point. Some of them are listed below:
Kathmandu to Phaplu flight(30 minutes)
Follow the old route from Jiri and hike to Bhandar and change the direction towards Pikey Peak until you reach Namkheli
Get a Private or Shared Jeep Transportation to Salleri
Itinerary
DAY 01
Arrival in Kathmandu
When you arrive at the kathmandu airport, one of our staff members will greet you and bring you to your hotel. You'll be able to relax and refresh or go for a short walk to familiarize yourself with the surroundings.
DAY 02
Drive from Kathmandu to Dhap (2,920 m) and Trek to Jhapre, 8/9 hrs drive and 5/6 hrs walk
Begin with a lovely 8 to 9-hour road trip to Dhap, covering around 250 kilometers, and then we set off on a trek to the village of Japre.
Throughout your adventure, you will be treated to stunning views of the majestic Numbur Himalayas, as well as the chance to engage with and experience the rich local culture thoroughly.
DAY 03
Trek to Pikey Peak Base Camp (3,640m), 5/6 hrs walk
Today, we set out on a wonderful tour through picturesque landscapes, past historic yak settlements, and captivating woodlands. Prepare to witness a stunningly breathtaking sunrise across the Himalayan ranges from the summit of Pikey Peak the following morning. This will happen as you make your way to Pikey Base Camp.
DAY 04
Trek to Pikey Peak (4,065 m)and then to Loding (2,530 m), 5/7 hrs walk
We'll start our day early in the morning with a climb to the prayer-flag-adorned peak of Pikey Peak. As we climb, we'll be treated to stunning views of the surrounding beauty. The panoramic views of iconic peaks include Mt. Everest, Annapurna, Kanchenjunga, and their neighbors.
We'll continue our journey along a gently sloping ridgeline that gradually changes into a steeper slope as we enter the forest after marveling at the peaceful sunrise from the summit.
Our journey will take us to the lovely Jase Bhanjyang, where we will enjoy a substantial breakfast. From there, our journey will continue as we make our way to the lovely town of Loding.
DAY 05
Trek from Loding to Junbesi
Discover Junbesi's cultural treasures, an authentic community located in the lower Solukhumbu region where the Sherpa legacy flourishes. Take the opportunity to visit the Thubtenchoeling Monastery and become completely immersed in the spiritual essence that influences this one-of-a-kind location.
DAY 06
Trek from Junbesi to Taksindu
Today, we set out on a tour across scenic terrains, where we'll cross rivers and be charmed by the breathtaking views of Mt. Everest, Chamlang, and Makalu. Our journey will take us to the ancient Taksindu Monastery, where you can fully immerse yourself in the site's serene ambiance and historical significance.
DAY 07
Trek from Taksindu to Phaplu
Step off the usual path and discover a delightful trail that leads to Phaplu, where we can enjoy the natural splendor of dense forests. Consider stopping by the spectacular Chiwong Gompa, majestically situated on a cliff, and will lend a sense of wonder to our trek.
DAY 08
Drive from Phaplu to Kathmandu
As you bid the mountains farewell, head out on a scenic drive back to Kathmandu. When you arrive, relax at your hotel and take your time seeing the colorful city at your own speed.
DAY 09
Final Departure
It's time to wind up your trekking journey and prepare for your final departure. This concludes your fantastic journey over the mountains, and you'll soon be on your way to your next destination or back home, carrying the memories and experiences of your trekking journey with you.
Useful Info
Best Time to do Pikey Peak Trek
It is evident for anyone to choose the correct time to do any hiking. To do Pikey Peak Trek best time would be Spring and Autumn. Spring Trekking Season is from March to May while Autumn Trekking Season is from October to December.
On a lower altitude trek, spring would be a great time to gather the most amazing experience of walking through the forest of flowers.
In Autumn Season, the weather will be crystal clear and the mountain view seen while on the trek is spectacular.
Pikey Peak Trek Difficulty
The trek difficulty of pikey peak is simple and moderate type. It is an off-beaten path but not so hard. With good physical fitness and the accompany of your guide, you will be able to experience much better.
Short hiking means people normally underestimate it and that can later create more problems during the trek so please be well prepared before starting the trek.
Pikey Peak Trek Preparation and Packing Lists
Pikey Peak trek is also a trek that requires little preparation before starting the trip. You should buy your travel insurance which will help you a lot in case of a medical emergency. And with the gear and clothing, you can make lists for it. Here are lists of gears and apparel you will need for the Pikey Peak Trek:
2 Pairs of T-shirts
One trousers
A pair of thermal sets
Towels, Toilet paper, and soap
Trekking Poles
A good hiking boots
Rain gear in case you are traveling on monsoon
Sunglasses, hat, and suncream
Down jacket, if it is in winter
Ground Transportation for Pikey Peak Trek
Typically Pikey Peak is started from Salleri. To reach Salleri, you need to take a Private or Shared Jeep Transport. The Kathmandu to Salleri Jeep ride is about 7 hours and roughly around 180 Kilometers distance. The Jeep is comfortable to type and is specially designed for off-road rides.
Pikey Peak Trek Package Costs
Pikey Peak trek Is one of the cheapest and most affordable Trekking trails. For this 5 – 6 day of Pikey Peak trip, the normal cost ranges from 750-1300 USD per person. At this rate, you will get Food, Accommodation, Transportation, a Guide, and Permits that are required for the trip.
Best Alternative Treks
FAQs
How long is the typical duration of the Pikey Peak Trek?
The Pikey Peak Trek usually takes around 7 to 10 days, depending on your chosen itinerary and starting point.
What is the best time of the year to undertake the Pikey Peak Trek?
What kind of fitness level is required for the trek?
Do I need to obtain any permits for the Pikey Peak Trek?
Are there any altitude-related concerns during the trek?
What are the accommodation options available along the trekking route?
What types of meals can I expect during the trek?
Is it necessary to hire a guide or porter for the Pikey Peak Trek?
How challenging is the trek, and is it suitable for beginners?
How do I get to the starting point of the Pikey Peak Trek?
Is it possible to extend the trek to include other destinations in the region?
Are there opportunities for side excursions or activities during the trek?
What should I do in case of unforeseen circumstances, such as bad weather or illness?
How can I book a trekking package or find a reputable trekking agency for Pikey Peak?
Group Discount
No. of PaxPrice per Pax

2-5

USD 599

5-10

USD 569
Other Packages