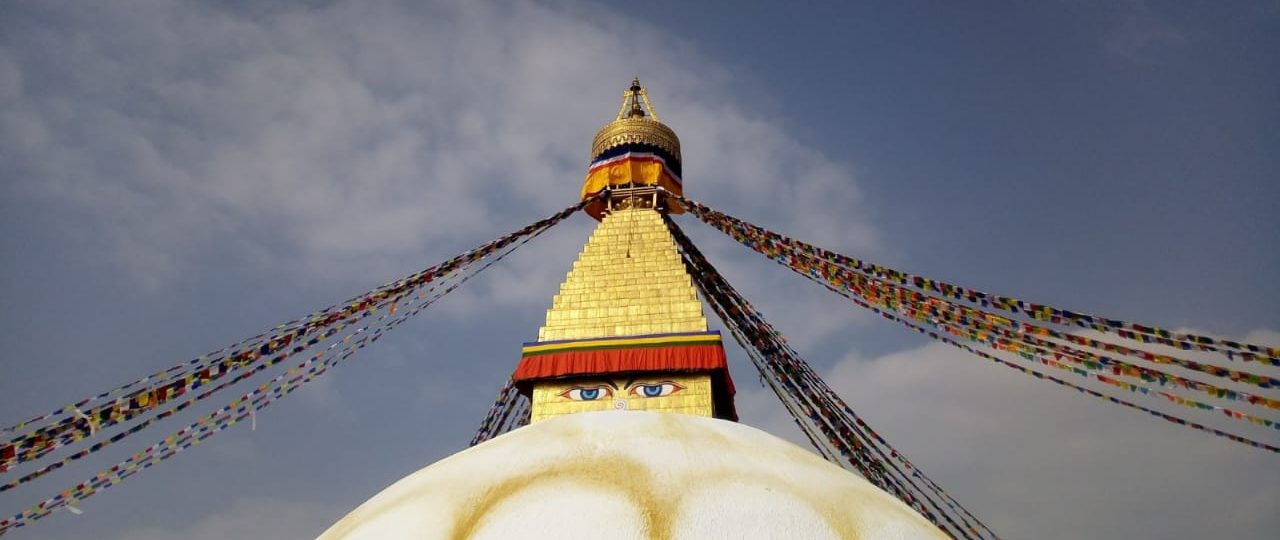 Kathmandu city is blessed with different ancient and historic locations to roam around. Some of the places in Kathmandu are listed as world heritage sites by UNESCO. If you are visiting Nepal for exploring the Himalayas and for trekking purposes you better not miss out on the best things you can do in Kathmandu. Here are the top ten things you can do in Kathmandu
1. Exploring the three Durbar squares of Kathmandu valley
Bhaktapur Durbar square
Bhaktapur durbar square is situated at Bhaktapur which is around 20km east of Kathmandu. It is also one of the oldest places in the Kathmandu valleys which was ruled by Malla kings. It has also witnessed many festivals and Jatra in Nepal.
Patan durbar square
Patan durbar square is situated at Lalitpur which is around 10km east of Kathmandu. It is also one of the oldest places in the Kathmandu valleys which was ruled by Malla kings. It has also witnessed many festivals and Jatras in Nepal. 
Kathmandu Durbar Square
Kathmandu durbar square is situated at the heart of Kathmandu valley. It is the oldest place in Kathmandu valley where it has witnessed many festivals, jatras, and historical changes in Nepal. 
2. Exploring old cities of Kathmandu valley
After visiting Basantapur durbar square several Gallis and narrow paths link you to many oldest places in Kathmandu. As the path gets narrower you should carry a map or follow the directions provided by google maps. 
As you head out from Basantapur durbar square, there exists a famous roundabout which is known as Indrachowk. It is located on the northeastern side of the square. You can reach Indira Chowk in 5-10 minutes on foot. There are different antique shops and other handmade art and craft shops where you can find your interest in arts and crafts and other antique items. Indrachok is famous for Lassi too. Lassi is a type of beverage that is made from curd, cashew nuts, and other fruits. After exploring Indra chowk as you follow the maps you can reach one of the most crowded temples of Kathmandu which is Seto Mahindra Nath.
After that, as you follow the way you will eventually reach a place called Asan. It is one of the oldest marketplaces in Kathmandu. People from all around the Kathmandu valley go there for shopping. There is a saying in Nepali "nun to the sun" which means you can get items from salt to gold in Asan.
After exploring Asan and walking for a while you will reach Thamel which is popular among foreign tourists.
3. Shopping in Thamel
Thamel is a popular place among tourists and youngsters of Kathmandu valley. There are markets in Thamel where you can find an interest of your own. Shops in Thamel usually consist of jewelry, thangka paintings, music, books, wood carvings, clothing, statues, and khukuri. As the place is popular among tourists show owners may try to use their fortune you must be better at bargaining. 
The Thamel glows more in the evenings. Many restaurants and clubs are situated at thamel for refreshments. There are clubs like purple haze, cafe de genre, rosemary kitchen and bar, and breezy cafe and bar. The foods and coffee in those places are the best that you can find in Kathmandu valley.
4. Explore the backstreets of Kathmandu valley
If you are further interested to roam around the back streets of Kathmandu valley in depth then there are many places in Kathmandu with their specifications. As you explore the places you would get to know more about the languages and cultures of local people. The local foods that are available in those places are the best. You can discover other temples, learn about the history of the place and the other traditional machinery used by the local people. 
If you don't want to explore on foot you can hire a rickshaw. A rickshaw ride is also more popular among tourists. 
This type of exploration is done without a guide. All you need to do is just follow google maps and explore on your own. These types of activities also provide a sort of refreshments.
5. Try local foods and cuisine
Some different restaurants and cafes established in some of the corners of Kathmandu valley which provide good, hygienic, and authentic Newari taste of food and cuisines. The foods are generally cooked by local chefs mostly from the Newar community. The local dishes are the most popular in the Kathmandu valley. Restaurants like Sasa and Lahana are the most popular restaurants for Newari foods. The local alcohol made by the people of Kathmandu somehow must be given a taste as well. Other dishes like bara which is commonly made up of black lentils topped with an omelet are good as well as can be served as a diet that contains good nutrition value. The curd named juju dhau which is popular as a tasty dessert from Bhaktapur is also best in Kathmandu valley. 
6. View the astounding beauty of Kathmandu from Swayambhunath
Swayambhunath is one of the most famous tourist destinations in Kathmandu valley. It is listed as a world heritage site by UNESCO. It lies on a small hill to the west of Basantapur Durbar square. The entrance fee for tourists is rs 200. There are two routes to reach the top of Swayambhunath. One of the routes consists of 365 stairs whereas the second route consists of a normal walking route as well as a motorable road for the ease of tourists. Swayambhunath was constructed during the 5th century. It is also home to hundreds of monkeys. You can find the number of monkeys residing in the Swayambhunath. It is believed that the monkeys are formed from the head lice of Manjushri from a Buddhist deity. The view that can be seen from Swayambhunath is astonishing. Half of the Kathmandu valley can be viewed from Swayambhu.
7. Viewing aarti in Pashupatinath
Pashupatinath is the most sacred temple for all the pilgrimages who are devoted to Lord Shiva in Hindu mythology. Thousands of pilgrimages from the Indian subcontinent visit this holy place every year on Mahashivratri. You can find many numbers of Hindu ascetics on the temple premises who sacrifice their good and luxurious life for lord Shiva. 
There are different Hindu rituals carried out on the temple premises. In Hindu rituals, the body is burned after the demise of a person. The holy river of Bagmati flows through the bank of this temple. This ritual is carried out at the bank of the Bagmati river. It is believed that if the body of the demised one has burned on the bank of the Bagmati river the soul of the demised person will be free and blessed by Lord Shiva himself and gets to rest peacefully in heaven.
The most interesting part of this visit is the aarti which is worshiped with fire. The aarti starts at 6 pm. At 6 pm the Bagmati area is crowded with people to see the aarti.
8. Visit local villages in Kathmandu valley
Some villages around the Kathmandu valley are far away from the crowded urban area. These villages have their own identity. The most popular villages to visit near Kathmandu valley are ko khana and Bungmati. These villages are located toward the south of Kathmandu. 
Bungmati is the oldest village in Kathmandu valley. The communities residing in those areas are mostly Newars. It is believed that the rain god Rato Machhindranath was born in Bungmati. The temple of rato machhindranath was destroyed during the 2015 earthquake and the idol is kept in Patan. The communities living in those areas are engaged in wood sculpture and metal sculpture.
Khokhana lies in the southern part of Bungmati. The people of khokana are engaged in agriculture.
9. Explore the Boudhanath
Boudhanath is one of the most famous tourist destinations in Kathmandu valley. It is listed as a world heritage site by UNESCO. It is the largest Buddhist stupa in Nepal. Boudhanath is famous for the Tibetan culture and its traditions. The communities residing in this area are of Tibetan descent. 
There are Tibetan cuisines that are found in this area. Foods like laphing, khapse are the famous foods in this area. The monks residing in this area circulate Boudhanath by enchanting "om mani Padme hum" which is a sacred mantra in Buddhism. The entrance fee for foreigners is Rs 250. There are many gumbas and monasteries in this area. The most famous gumba is the Tamang gumba.
10. Learn art and crafts or the recipe of the local food
As you have witnessed and tasted the local art and crafts, and thangka paintings as well as tasted different foods. There might be some queries about learning some of them. If you have enough time to learn this then several organizations and institutes teach you some of the art and crafts which are related to making a fine thangka painting. Similarly, there are cooking schools that teach you many Nepali cuisines and make you perfect in no time.