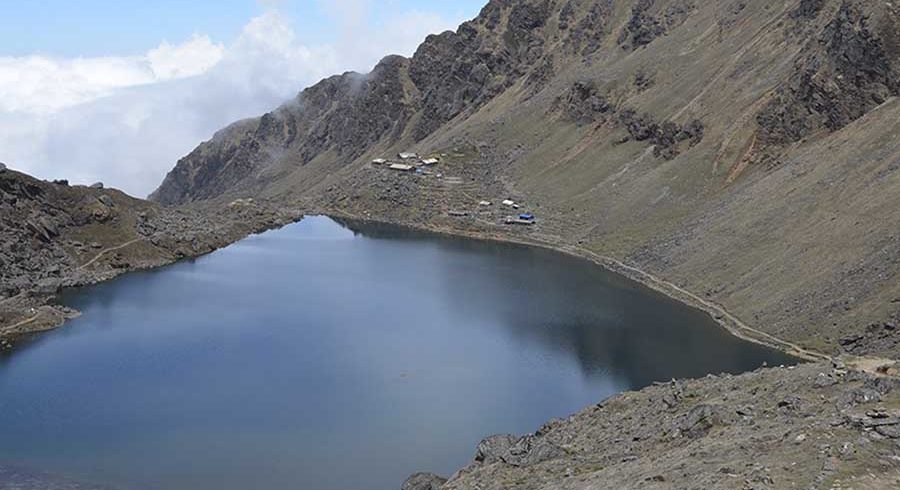 &nbsp
Overview
Panch Pokhari Trek is one of the trekking routes loved by many tourists in today's context. this trek is well known as five different small lakes Nepalese people. Thes five lake has their own name and is also known as derived from Lord Shiva. Panch Pokhari is located in the northeast part of Kathmandu at the base of the beautiful mountain called Jugal Himal. This trek is often visited by Hindu religious people and is also known to be sacred.
The beginning point of this trek is Chautara of the Sindhupalchok and you will reach this Chautara of Sindhupalchok by bus in 5-6 hours from Kathmandu. One of the amazing features of Langtang National Park is known as Panch Pokhari. Every year many Brahmin people came to this place to change the sacred thread(Janai) at the Janai Purnima festival.
Many Hindu pilgrims visit here(Panch Pokhari) to worship Lord Shiva and have huge respect for this place. You can see amazing snow-capped mountains from this lake. Some of the mountains that are seen from Panch Pokhari are; Dorje Lakpa (6966 m), Madiya(6257 m), Phurbi Chhyachu(6637 m), Jugal Himal, Rowling, and Langtang ranges. You can hilarious sunsets and sunrise on this trek from Panch Pokhari. You can also see stunning biological diversities on this trekking route.
This trekking trail lies at the base of the Jugal Himal range. You can see many people from Sherpa and Tamang community and their hospitality behavior will also attract you. you can also learn their culture, tradition and also hospitality behavior. the landscape of this trekking route is amazing and which have helped in viewing stunning snowy mountains.
Panch Pokhari means 5 holy ponds and this place is religiously respected by all Hindu pilgrims. Their way of living is also unique and amazing. During this trek, you can see many villages and also various flora and fauna. Musk deer, Himalayan black bears, Monkeys, and a Himalayan wild goat are one of the attractions of this trek. 
You can also see many wildflowers and beautiful birds too. You must have the good physical condition in order to enjoy this trek. you will be at a height of 4100 m above sea level. Panch Pokhari is 258 km far from Kathmandu. You can also enjoy Panch Pokhari Mela every year. The main highlights of this trek are waterfalls, gorges, ancient caves, and also many valleys. 
This trekking trail is loved by many tourists because it is not so crowded and you can feel peach here. this trekking route doesn't have tea houses like other trekking trail. In the spring season, you can see an amazing red forest due to rhododendron and many high hills. The scene seen in the hills due to rhododendron will be remembered for a lifetime. You can also see eye-catching snowy mountains too.
You can trek in this trekking route(Panch Pokhari trek) throughout the year. This trek is a not difficult trek but you need to take care of your health because the height may affect you. this trekking trail is not considered as hard so any aged tourist can enjoy this trek.
Other Packages