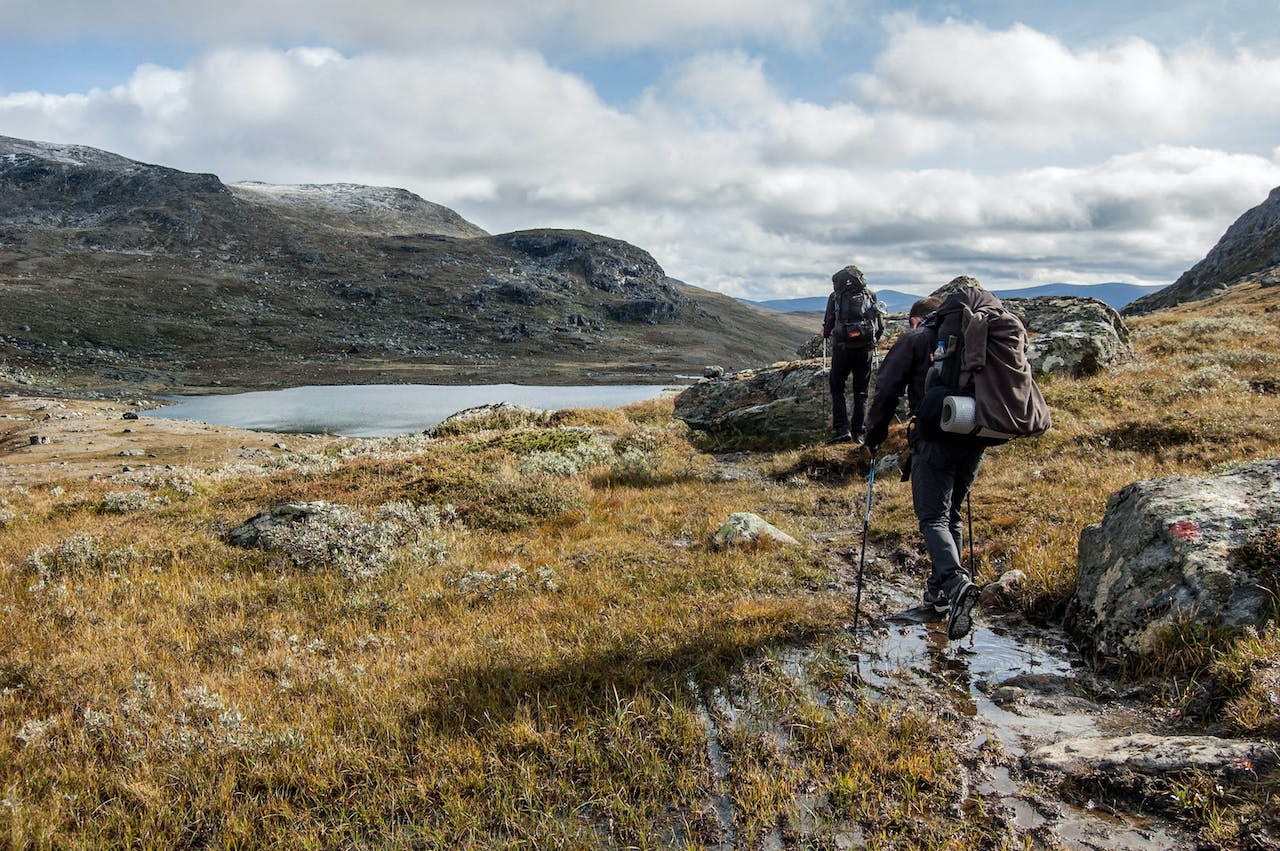 For a smooth trek without any trouble, we need to consider many things. There are many factors that affect the journey of the trek. To avoid the difficulties, you need knowledge about it. Nar Phu Valley Trek's difficulty is moderate.
Nar Phu Valley is two distinct villages of the Annapurna Region named Nar and Phu. It is a protected area and comes under the Annapurna Conservation Area Project. It is a restricted area due to safety reasons.
The interesting fact about Nar Phu Valley is that it is called a hidden gem. This off-the-beaten valley lies in the north region of Manang. It starts at Koto (2600 m) and leads you to the altitude of 5420 m, Keng La Pass.
It welcomes you with its raw, natural beauty. You can enjoy seeing mountains like Manaslu, Annapurna I, and Dhaulagiri. But the route is very complicated. You will be ascending and descending all along the path. The elevation and snowy path make it more tough.
Let's talk about other factors in detail.
Duration
Nar Phu Valley Trek is a 10-day long trek. You have to trek for more than 5 hours daily. The maximum walk will be 8 hours. It is very tiring to walk for long hours daily. These long walks can be frustrating.
For 10 days, you have to walk with your backpack. It is easier if you hire a porter as well. Also, the trails are very tough with ascending and descending paths. The snow-covered path is tough to pass through.
It is quite challenging to trek for such a long duration.
So, you need to train your body to build your stamina. Exercising properly and going for an uphill hike can help. Along with physical health, you need mental wellness. Also, stay hydrated and take enough rest during the journey.
Route of the trek
You need to pass through many ascending and descending trails during the whole journey. This off-the-beaten trek tires you up. There are many elevations to reach the Keng La Pass. Also, the trails are covered with snow, which makes it more risky.
You need trekking gear and boots to overcome this difficulty. Take rest frequently and stay hydrated. Walk slowly at your own pace. You can carry energy bars to boost your energy during the trek.
Altitude Sickness
It is very common to suffer from altitude sickness once you cross an altitude of 2,000 m. This trek takes up to 5240 m in height, Keng La Pass. So, you can be a victim of altitude sickness, and it is very dangerous.
The symptoms of altitude sickness are dizziness, nausea, fatigue, and shortness of breath. You have to be aware of these symptoms. If you notice any symptoms, descend immediately to a lower altitude. You mustn't ignore these symptoms because if not treated in time, it leads to death.
To avoid altitude sickness, acclimatization is the best prevention. Acclimatize after reaching a certain height so that your body can adapt to the atmosphere of a higher altitude. Drink enough water to stay hydrated. Alcohol consumption is prohibited in high altitudes.
You can take anti-altitude sickness medicine if the symptoms are serious. But only at the doctor's recommendation.
Type of Trekker
Trekking requires a lot of stamina and endurance potential. Whether you find a trek difficult or not depends on your ability. If you are an experienced trekker, then this trek is easy.
But if you are a beginner, then you will find it difficult. That's why you need to exercise and stay fit to trek successfully. You can attempt trekking at such high altitudes only if you are fit. You also must have the capability to control yourself mentally.
Weather and Temperature
The weather can be very troublesome if not checked properly. Trekking in seasonal times gives you great comfort. Spring and Autumn are the best time to trek. The weather is very stable, and the path is dry.
Spring is the blooming season. So, you can enjoy green landscaped with many wildflowers along the trail. Autumn is a fall season. So, you can enjoy the changing colors of flowers and trees. It is a heavenly sight to see these natural beauties.
But other off-seasons, such as Winter and Summer, can be troublesome. Snowfall during winter and Rainfall during summer are the greatest obstacles to trekking. It is very risky and not recommended.
If you prefer a peaceful journey, you can choose winter. But you need to bear extreme coldness during winter. Many trekkers avoid this season due to its harsh weather. So, Choose the season wisely for having a comfortable trek.
Conclusion
You can face any of the difficulties mentioned above. The duration, altitude, and weather are some factors that affect your trekking. Once you learn about these problems, you can solve them by taking precautions.
Factors like weather can be unpredictable. It is beyond our hands. But we can choose a feasible season to avoid this trouble somehow. You need to hire a guide to conquer this trek. Plan your trek carefully and enjoy it to the fullest.