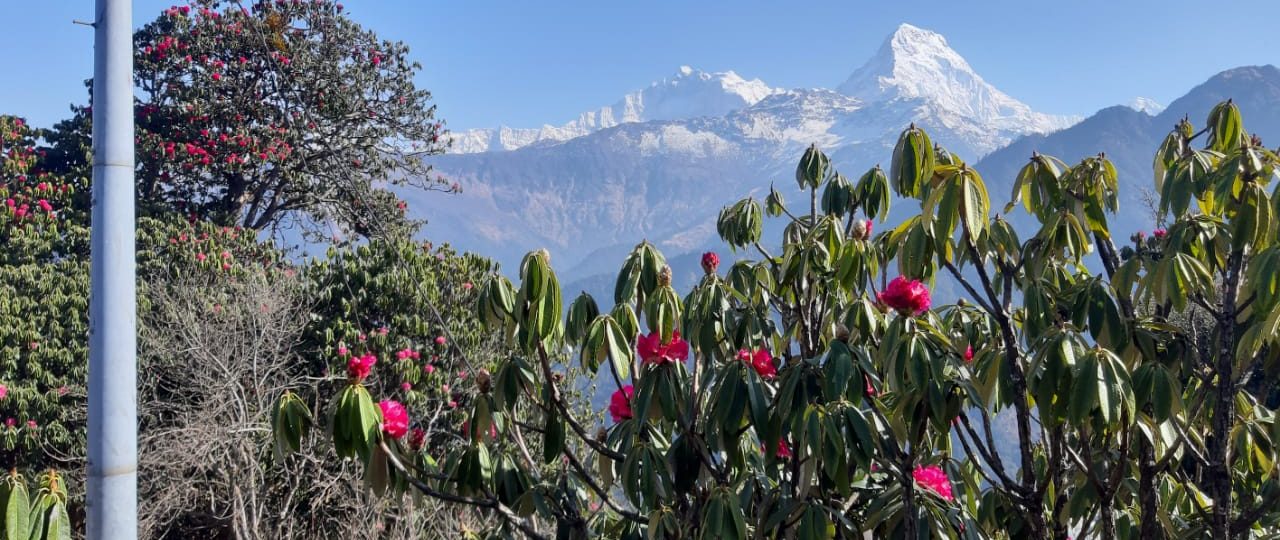 Most of the travelers get confused about how they can spend their seven days of time in Nepal. You will be amazed once you visit Nepal and see the possibilities to explore thousands of destinations. Your week is not even sufficient once you are in Kathmandu.  
Mostly Nepal offers the package of trekking and touring within some destinations. If you want to be bolder than this you must be adventurous and risk-taking. You can check out some of the most amazing destinations in Nepal for your weekly visit.
Mardi Himal Trek
Mardi Himal trek is new but old for the locals as they are trekking from the past. It is obvious that this trek will be newly opened for the wonderful trekker around the globe. Mardi Himla trek is almost beautiful as you will witness an excursion across the country rich backwoods, grants and rural society where you will experience different views of Annapurna, neighbouring peaks and Machhapuchhre. 
Trekking has always been best in this mardi Himal trek because of different trekking experiences in other regions of Nepal. It has its own essence so most of the tourists are getting concerned about it.

This is a journey that will take you to the cruises leading through the river cut gorges and you need to cross over the bamboo bridges and suspension bridges. This is a beautiful trek one may have a tranquil trekking experience with a lesser number of tourists en route. 
This is the region where you will be spending a week-long trek with a beautiful memory. This is how you will complete your trek to Mardi Himal. 
Annapurna Poon Hill Trek
Annapurna Poonhill Trek is taken as Nepal's most amazing and classic trek in the lap of the Himalayas. This is also a most loved trek by the thousands of trekkers across the world. It will help trekkers to get an opportunity of ultimate Snow-capped  Himalayas scenery experiences within a period of a week. 
This is an almost week-long trek traversing throughout the remote villages. You will be seeing majestic panoramic views of sparkling Annapurna massif. You will also get to witness the rural and traditional lifestyle of people who are living in this region. This is the ultimate wonderful trekking route inhabited by most of the ethnic groups such as Magar, Brahmin, Chhetri, Gurung, etc.

In the same way, while traveling to this destination everyone will experience the various reasons for the diversity, lifestyle of people existing in this beautiful land. This destination leads trekkers to the most vantage region which is also known as Poonhill for the most splendid view of the Himalayas, mostly Annapurna. 
Poonhill is popularly known for the best sightseeing of morning sunrise and sunset with breathtaking spectacular views amidst Annapurna massif. The complexion of a trek can be done after passing through lush green forests with wonderful terraced farmlands. 
These farmlands are so beautiful where you can see farmers working in the field. This path sometimes takes you to the steepest hills and downhill climbing through the off-beaten road. This is a perfect place. We recommend you spend seven days in Nepal. 
Helambu Trek
The highlights of the Helambu trek are almost enriching in Nepal. This is the destination where travelers get to experience a diverse form s of soothing and beautiful climatic conditions in Helambu village. This trek is short but most transcending in the hilly region of Nepal. 
Helambu Trekking destination is mostly inhabited by Local Sherpa community people. So you will get an opportunity to interact with them about their lifestyle.  This beautiful journey will take you to the Lush green vegetation and growing through the rhododendron forest is quite an authentic experience in life.
There are even piqued farmlands that will surely help you elevate your trekking journey in life. This journey is taken as a compelling journey that will be filled with a variety of cultural explorations by witnessing the poetry of mother nature. 
This could be your ultimate destination for exploring Ne[pal within seven days off time. This is recommended for the trekker who wants to explore and experience remote Himalayan villages locally and their settlement on Himlayan lap. 
Everest Short Trek
Another beautiful trek is the Everest Short trek. It is considered beautiful but adventurous in the Everest region of Nepal. This will take a traveler towards the most amazing place in the world called Mount Everest. You will be amazed that Mount Everest is one and only place in the world where you can witness the world's highest mountain through your naked eye. 
The days of the itinerary can be exceeded if you want to stay longer in this region. One trekker might change the idea of going back to their land after witnessing this destination of Nepal. It is of course easy to complete this trek within a week so don't need to be worried about it. One week may not be enough for you to experience each and Everest part of the Everest short trek but it is okay.
You will be taking a long walk through Lush green vegetation and wonderfully spread beautiful settlements of local people called sherpa. This will be the most breathtaking journey due to the excitement of Mount Everest and another adjusting snow-covered Himalayas.
Talking about an Everest short trek it will be a most perfect trek for those types of travelers who want to experience the flavor of Mount Everest. This trek will be more fascinating as you go up higher and higher. 
This trek starts with exciting flights from the Tribhuvan International airport to Lukla. After this, you will be leading through the banks of the river and crossing the Suspension bridges, and witnessing charming Sherpa towns. This is how you will be spending overall seven days in Everest short trek and more things you will experience as you trek soon. 
Conclusion
Trekking in the foothills of the Himalayas is never easy but not tough. It needs some amount of confidence, motivation, and trekking happiness. This component will make you the best Trekking experience in Nepal. Those above mentioned are some destinations that will help you to make a decision where to move for some days. A weekly routine trek is awesome for those above-mentioned destinations.