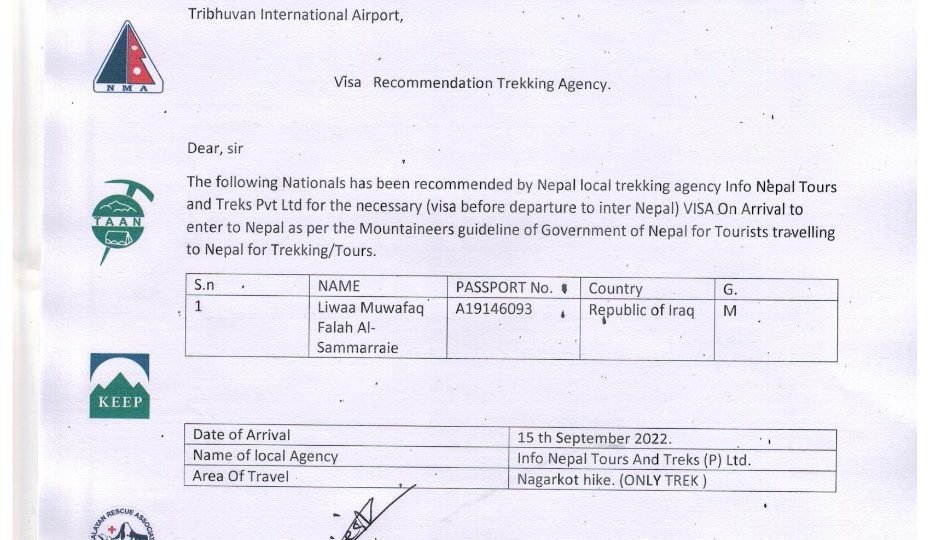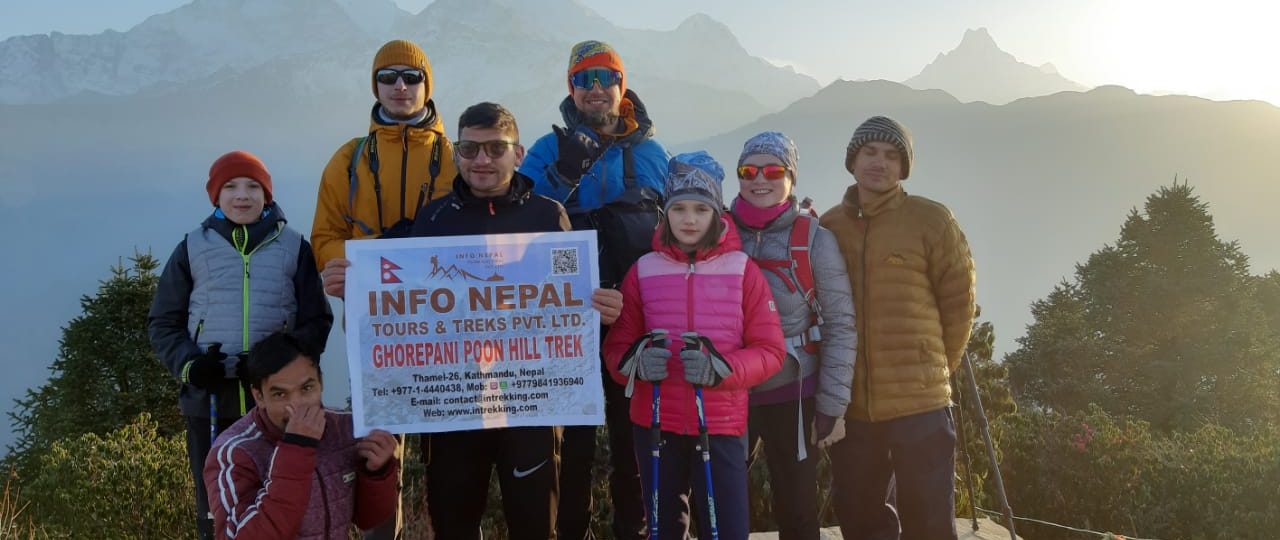 Written By: Rajesh Neupane
Published On : 6th September, 2023
Nepal On arrival Visa Information for Travelers – travel trekking
This is to notify that Nepal Tourism Board has announced new update about the Nepal on arrival visa information for the travelers who are willing to come to Nepal. If you are fully vaccinated, no more quarantine is needed. Before 1 Oct 2021, foreigners should have issued visa recommendation letter from an authorized trekking agency via tourism board. But now, only fully vaccinated foreigner can get on arrival visa, according to the Nepal Tourism Board. Visitors will be provided on arrival visa at Tribhuvan International Airport, Kathmandu after issuing some required documents.
Following are the documents that a foreigner should submit to get on arrival visa.
CCMC Form
PCR Report (Negative report)
A copy of passport
Vaccination certificate
Poof of Hotel Reservation
A copy of travel insurance
CCMC
CCMC stands for Covid 19 Crisis Management System. They have 3 different forms from which the system will grab the detail information about the travelers who are travelling in or out of Nepal.
Click here to visit official site of crisis management system.
PCR Report
You should have tested PCR just before 72 hours and got negative report. A copy of Negative PCR report must be submitted along with other required documents.
A copy of Passport
Passport's copy is always a mandatory to document to issue on arrival visa in Nepal.
Vaccination Certificate
Fully vaccinated certificate must be provided to get on arrival visa in Nepal. You should have the evidence of completion of 14 days of full vaccination.
(Note: The visitors under age 18 can visit Nepal if their families are fully vaccinated and have negative PCR test.)
Proof of Hotel Reservation
If you are fully vaccinated, you need to have a hotel booking slip or any proof about hotel reservation. Otherwise, you should have 2 days' hotel booking for 10 days' quarantine at the hotel.
Travel Insurance
Travel insurance is a must to get on arrival visa in Nepal. Indeed travel insurance will ensure to make your travel investment safe.
How to get trekking permits in Nepal?
Visitors should get TIMS card or trekking permits to visit different trekking trails of Nepal including Everest Base Camp Trek, Annapurna Circuit Trek, Manaslu Trek. Whereas, visitors must go through a trekking agency to issue TIMS card or Trekking permits. Otherwise, it is not possible to get trekking permits till date.
Can I visit Nepal if I get only a single dose of Vaccine?
Of course, you can visit but you should stay for 10 days' hotel quarantine, then only you can go for trekking and climbing. The rest of the documents to get the visa are the same for all visitors.
Standard Entry Protocols for Non-Vaccinated or Not Fully Vaccinated People
Get recommendation letter from Travel/Trekking/Tours Agency in Nepal
Apply visa from Embassy or Consulate in your country or nearest