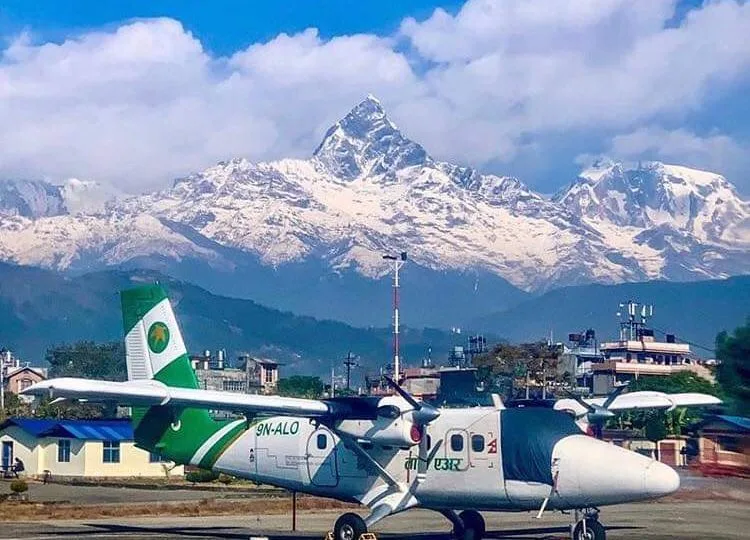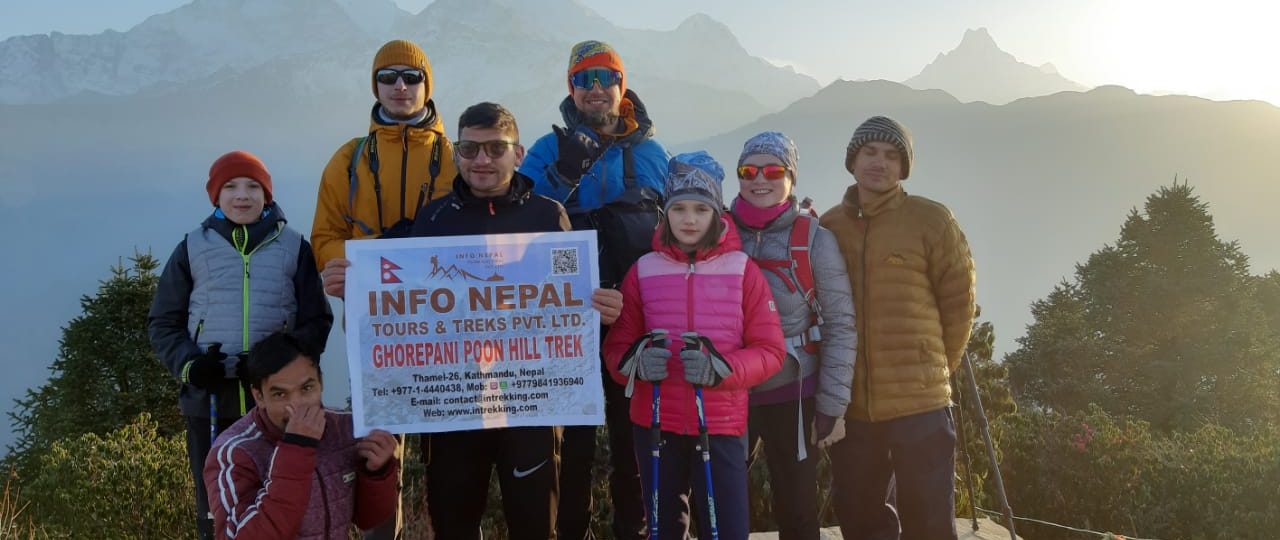 Written By: Rajesh Neupane
Published On : 6th September, 2023
Kathmandu to Pokhara Flight Price, Safety, And More
Kathmandu to Pokhara flight
Kathmandu to Pokhara is 200 kilometers and by flight to Pokhara is just 30 minutes flight, 200 kilometers west of Kathmandu exactly in the middle of the Nepal map. The scenic Kathmandu to Pokhara flight is more worth it than the bus ride as you can see the different Mountain ranges of Langtang, Manaslu, and the Annapurna.
Nepal is a well-known mountain country. However, everyone visiting Nepal does expect to see the mountain. And Kathmandu to Pokhara flight is one of them that can fulfill your chance of seeing the mountain very easily.
Kathmandu to Pokhara flight schedule
Kathmandu to Pokhara flight schedule starts from morning 7 till afternoon 5 pm. Every day there are around 15 to 20 flights flying to Pokhara.
The best schedule you can choose would be in the morning. During the morning it would be a much more scenic flight experience as if you are doing a mountain flight trip.
Safety standards of Airlines flying to Pokhara
All the flights flying to Pokhara are absolutely safe. The likelihood of a flight crash is extremely low.  Every day there are lots of flight takeoffs and landings without any incidents.
Historically seeing there is only one crash to date. That is nothing at all. Fewer accidents happen everywhere in the world. So we rate Domestic airlines safer and better than other modes of transportation found in Nepal.
Airlines flying to Pokhara from Kathmandu
There are different Airlines operating Pokhara flights. Each airline has a good record till now. You can choose any of these airlines to fly to Pokhara.
Buddha Airlines
Yeti Airlines
Summit Airlines
Guna Airlines
All these airlines operate hundreds of flights domestically each day.
Kathmandu to Pokhara flight Highlights
Scenic flight to Pokhara that will show you different mountain ranges such as Langtang, Manaslu, Annapurna, and Dhaulagiri.
Compressing an 8-hour bus ride to 25 minutes to reach Pokhara saves your holiday time.
Flight insurance
How do I book Kathmandu to Pokhara Flight?
Don't worry about booking flights to Pokhara. We are here to assist you to arrange a good trip to Pokhara. Just send us an inquiry at our official WhatsApp support.
Whatsapp: +9779841936940
Payment: You can contact our WhatsApp support team for the payment and method to transfer money as soon as you book your flight tickets to Pokhara
Will there be frequent flight delays for Pokhara?
Yes, It is one of the drawbacks of flying domestically in any place in Nepal. Normally if everything goes well then the flight will be on time. But in other scenarios such as weather conditions or any technical issue flights may get delayed. This is normal in the context of Nepal domestic flights.
More information on Kathmandu to Pokhara flight
There are some more important things to consider if you are flying to Pokhara. Coming to the weight limit, there is a limit of 20 kilograms of weight. Exceeding this weight then there will be extra charges applied. The extra Charge is 165 rupees per kilogram.
You need to reach Kathmandu Airport on the domestic side prior to 1 hour before the flight.
Kathmandu to Pokhara Transportation prices
We need to be more transparent with you so we are posting different price lists for you so it will be clear how the transportation prices occur here.
Kathmandu to Pokhara Flight tickets price: 120 USD
Kathmandu to Pokhara Jeep (private) price: 200 USD 7 seater
Kathmandu to Pokhara Tourist Bus ticket price: 11 USD
Kathmandu to Pokhara Car and Hiace price (Private): 150 USD and 250 USD
If the Flight gets canceled then can we get a refund?
There is a policy for flight cancellation to Pokhara. If your flight is canceled due to the weather then it will be shifted to the next day. Normally there are two kinds of flight tickets refundable and non-refundable.
With the refundable tickets, you can get a refund if you cancel your flight ticket a day before, but there will still be some tax and vat applied to that ticket so a certain percentage will be cut off from your refund amount.
Recent Kathmandu Pokhara Flight Safety / Flight Crash
The crash happened on January 15 by Yeti Airlines 691 aircraft. The aircraft was built in 2007 and the overall life span of the plane was 15 years. The plane took a distance of 200 kilometers from Kathmandu to Pokhara in the west direction. Nothing more was released on this officially but people suspects it can be due to old aircraft or proper maintenance problem. While Nepal Government also took this matter very seriously about Kathmandu Pokhara Flight Safety.
The flight took 68 passengers and four crew members the aircraft and none of them were alive. Pokhara was the main hub for foreign trekkers to reach the Annapurna base camp. As Pokhara is famous for more tourist attraction so, the government are looking forward to taking strict action & investigating this case.
Is Kathmandu to Pokhara Flight Safe?
the Kathmandu to Pokhara flight is a safe flight while talking about the previous incident, sometimes it occurs but the flight is comfortable and we reached our destination in 25 minutes.
Pokhara to Kathmandu Flight Cost in Nepal
The cost depends upon these seasons but mostly for foreigners, the average is $100. For SAARC country the cost will be around 60$.
What other tours should I take following my Pokhara tour?
Pokhara being a tourist place with beautiful scenery is one of the most beautiful places to be once in a lifetime. You can choose to travel around Pokhara city, Fewa Lake boating, Visiting different attractions in Pokhara.
With some adventure activities, there are few that you can still do with us, such activities are Paragliding, Rafting, Bunjee Jump, Zipline tour, Mountain cable car tour, Ultralight flight around Annapurna, Heli ride to Base camp, Trekking to Annapurna region.
We do operate all the above-mentioned trips from Pokhara so, in case you need to book anything mentioned above please don't hesitate to contact us.