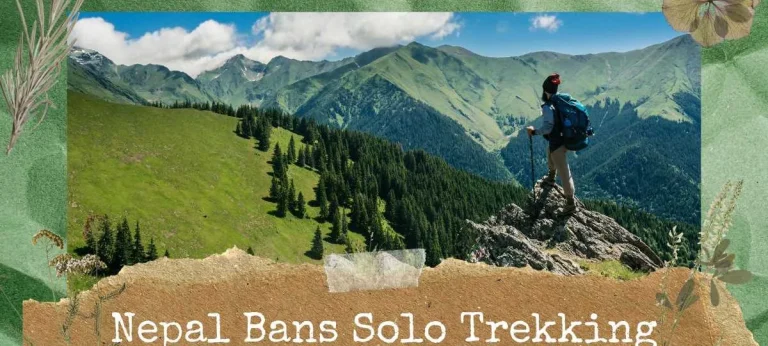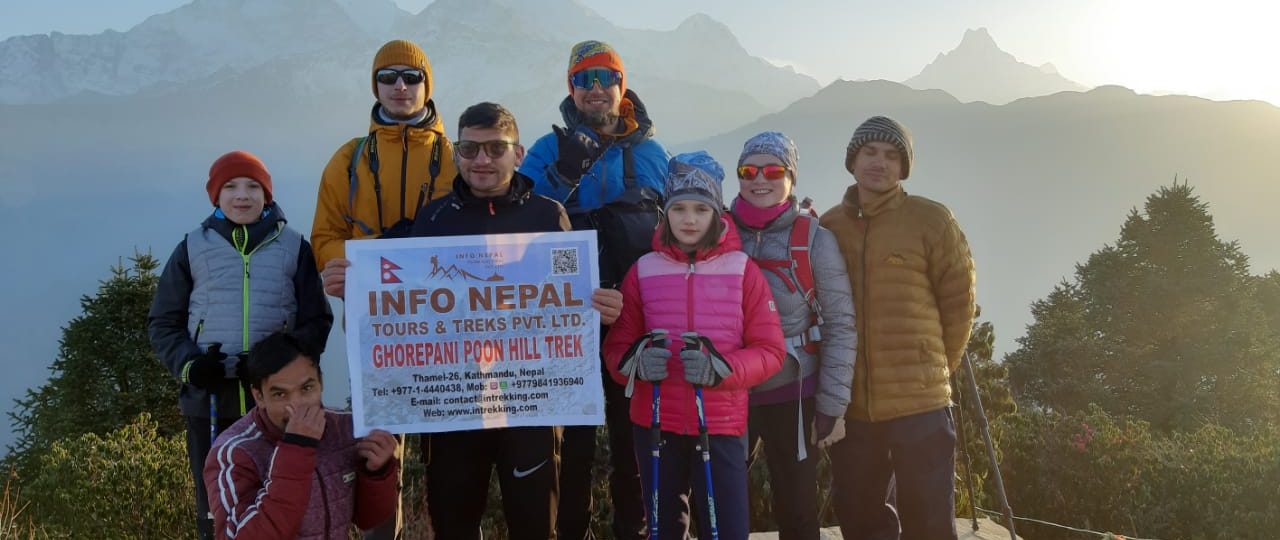 Written By: Rajesh Neupane
Published On : 5th September, 2023
Guide Required for Solo Treks in Nepal: Trekking Rule Change, Safety First, Solo Trekkers
The Nepal Tourism Board (NTB) has recently announced the guide required for solo treks in Nepal throughout the entire country from April 1st, 2023. This is done in an effort to ensure the safety and security of all travelers in Nepal, and to minimize the chance of any accidents or emergencies.
For solo trekkers, the rule change means that they must be accompanied by a certified guide or a group of at least two other people while trekking in Nepal. This rule applies to all trekkers, regardless of their experience level. It is important to note that the rule does not apply to trekkers who are accompanied by a guide from a licensed tour operator and are not traveling alone.
At the same time, it is important to note that the new rule does not impact the general safety of trekkers. Nepal is still a safe country for trekking, and the rule change is simply an effort to ensure that all trekkers are adequately prepared for their trips into the remote areas of the country.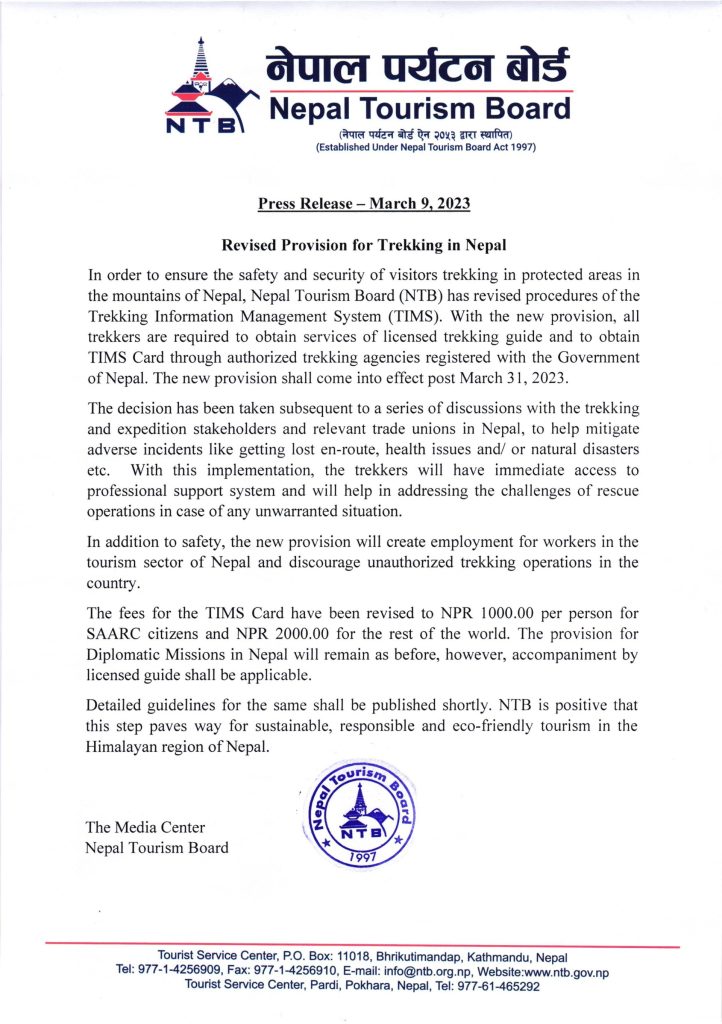 Furthermore, the Department of Tourism has also implemented several initiatives aimed at ensuring trekkers' safety in addition to the new rule. Additionally, these initiatives include providing detailed information on the region's weather and terrain; providing maps, guidebooks, and other materials to help trekkers prepare for their journey; and providing access to emergency response teams in the event of an accident.
The new rules will apply to all trekking areas in the country, including the Annapurna Circuit, the Everest Base Camp trek, and the Langtang Valley trek. All trekkers must be accompanied by a government-licensed guide, or joined by a Tour Operator.
Read: Guide Hire in Nepal: Overview Of Hiring Porter in Nepal
But Why Is a Guide Required for Solo Treks in Nepal?
This order comes in the wake of a series of unfortunate events that occurred in the last few years, in which solo trekkers were either injured, lost, or even died in some cases. The Nepalese government believes that by restricting solo trekking, they will greatly reduce the risk of trekkers getting into trouble.
The Director of the Nepal Tourism Board, Mani R. Lamichhane, points out: "When you are traveling solo, in case of emergencies there is no one to help you. It is fine if they are traveling in the cities, but in the remote mountains, the infrastructure is not adequate. When tourists go missing or they are found dead, even the government cannot track them because they have taken remote routes."
The safety of travelers has always been a priority for Nepal, and this ban is a direct reflection of that commitment. While the move may be disappointing for many solo travelers, it is a necessary step to ensure that everyone is safe during their time in Nepal.
Was Guide actually Necessary?
The decision to ban solo trekking in Nepal has stirred up some controversy, with some arguing that it restricts the freedom of travelers and others stating that it is a necessary precaution. However, after careful consideration, it is clear that the ban is indeed necessary. Here's why:
As a starting point, mountain trekking in Nepal can be highly unpredictable and dangerous, especially if you are not experienced. Without proper guidance, solo trekking can be extremely dangerous and trekkers may find themselves in dangerous situations that could lead to injury or even death. In fact, the number of accidents and deaths among solo trekkers has increased in recent years, making it clear that a policy change was needed to ensure the safety of travelers.
In addition to this, the ecology of the region can be damaged if trekkers don't adhere to the regulations. With more tourists flocking to the region, the fragile ecosystem can be put under a lot of stress. This can lead to the destruction of local flora and fauna. To protect the region, the government has implemented a ban on solo trekking.
Finally, the terrain of remote regions doesn't have many medical facilities along the route. The Himalayas are unforgiving and treacherous. One wrong move can lead to a fatal disaster. With no one to help, a solo trekker can be stranded for days until help arrives. The lack of medical facilities along the route further increases the risk for solo trekkers.
Therefore, the ban on solo trekking in Nepal is absolutely necessary. While it may be a disappointment for those who wanted to experience the region on their own, the ban is in place to ensure the safety of trekkers and the preservation of the region.
In order to avoid unnecessary danger, it is recommended that trekkers in Nepal travel in groups and with licensed guides.
Read: I am thinking of traveling trekking in Nepal how?
What Can Solo Trekkers Do Now?
Although solo trekking may be banned in Nepal, it does not mean that you cannot experience the country's stunning beauty and majestic mountains, only that you may not be able to experience them alone. There are still many ways to discover the Majestic Himalayas of Nepal by joining a trekking group or taking part in an organized tour with us.
That being said, solo trekkers are still welcome in Nepal. While the ban may be inconvenient for some, it is important to remember that trekking in Nepal is still an incredibly rewarding activity that can be enjoyed by all.
For trekkers looking to explore Nepal, there are still plenty of options available. There are plenty of well-marked trails throughout the country, with maps and signposts along the way. Additionally, trekking in small groups with an experienced guide is an excellent way to make the most of your journey.
How To Hire a Trekking Guide in Nepal
Hiring an experienced guide and porters in Nepal is an important step for any traveler. While it may be tempting to attempt a solo trek, the Nepalese mountains are treacherous and can easily become dangerous if you do not know the trails of the land. A guide is vital for navigating the trails and identifying potential hazards. 
At Info Nepal Tours and Travels, we specialize in providing experienced and certified trekking guides to accompany our guests on their chosen trekking trails. All of our guides are certified by the Nepal Government and have years of experience in navigating the treacherous Nepalese mountains. We offer guide and porter hire services in the following regions:
The trekking experience we offer is tailored to the individual needs of our clients. Our company can arrange treks of any length and difficulty, and we can provide all necessary equipment and supplies.
We have the knowledge and experience to make sure that our clients get the most out of their trekking experience in Nepal. We offer a wide range of activities, from sightseeing to hiking and even fun outdoor activities. So don't hesitate to get in touch with us if you're looking for a reliable and experienced guide for your trek.