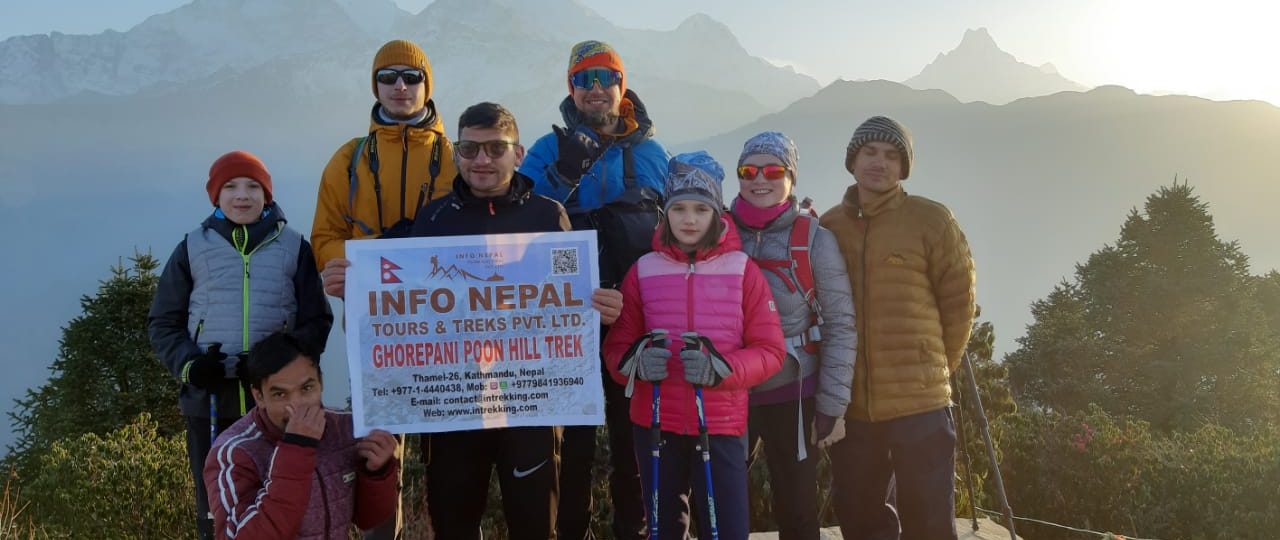 Written By: Rajesh Neupane
Published On : 6th September, 2023
Top 10 Major Attractions of Annapurna Base Camp Trek
Annapurna Base Camp Trek is one of the popular treks among both international as well as domestic tourists. This trek alone covers 70% of trekkers in Nepal. The adventure and the beauty of these treks always attract more tourists every year. It is a journey through the scenic beauty of the Himalayas and forests. The trek offers a wonderful landscape with a wild range of floras and fauna. You can also experience the unique and authentic culture of Gurung. You get close spectacular views of different mountains like Annapurna I, Annapurna III, Annapurna South, Machhapuchhre, Mount Dhaulagiri, Mount Mardi, and many more. The trek takes you to the base camp of the tenth-highest mountain in the world and that is not all it has to offer. There are countless reasons why you need to do this trek, Base camp itself is one of the major attractions of Nepal and these journeys, furthermore, it has the following attractions.
Mount Annapurna

Natural hot springs

Ethnic culture

The vantage point for the view of sunrise and sunset

Rare animals

Forest cover with Rhododendrons

Poon hill

Machhapuchhre base camp

Exotic flora and fauna

Apple pie
Mount Annapurna 
The trek is towards the Annapurna region, here Mount Annapurna is itself an attraction of this trek. Mount Annapurna is the tenth-highest mountain in the world. The elevation of this mountain is 8091m. It lies in the north-central of Nepal. Trekking to its base camp would offer the closest view of the mountain which is definitely worth all the challenges you would have faced on the journey.  The trek also provides incredible scenery of its neighboring mountains like Machhapuchhre, Mount Dhaulagiri, Mount Mardi, and many others. During the sunset and sunrise, you will see a beautiful golden peak of Mount Annapurna from various points in the trek. The sense of adventure and accomplishment from the epic view of Mount Annapurna is what motivates trekkers on this route.
Natural hot springs
 On the journey in the Annapurna region, you may feel a bit tired. So the trek offers you a sort of relaxing place i.e. natural hot springs. You can find  3 or 4 natural springs in your way which provide a sort of relaxation to your tired body. Similarly, natural hot springs have a lot of health benefits including the natural cure for various types of skin diseases and decrease tiredness and body pain. The hot springs are free of cost so you don't have to spend any penny from your pocket. 
Ethnic culture
The journey to the base camp of Annapurna is done through some villages that are full of unique cultures, traditions, and lifestyles. The Gurung and Magar community people are presented in these areas. The famous villages are Ghandruk, Chomrong, Landruk, and many others. You can find unique designs of houses that are built from the ancestors' styles. You can also taste unique dishes and get to know about their festivals. There are also some museums which would further make the journey more interesting that explain their history and their culture. The warm welcoming, hospitality, and smiley faces of the local people of each village are also one of the attractions that people are willing to trek in Annapurna Base Camp.
The vantage point for the view of sunrise and sunset
Poon hill is one of the famous vantage points on the way to Annapurna Base Camp. This vantage point provides a wonderful sunrise and sunset. Annapurna, Himchuli, Machhapuchhre, Dhaulagiri, Gangapurna, etc are the mountains that can be visible from this vantage point. You can even take a short trek to Poon Hill. The beautiful view of sunrise and sunset with the golden reflection in the mountains would leave a viewer speechless and satisfy the effort one keeps in this trek. 
Rare animals
You would be able to see some rare animals on this trek. The area of the trek is rich in wildlife as are some rare and endangered species of animals including musk deer and snow leopards. Himalayan tahr, blue sheep, etc are other animals found in these areas. 'Yeti' Abominable Snowman is a folkloric ape-like creature taller than an average human, that is said to inhabit the Himalayan mountains. In the present years, animals would be seen rarely because of increasing trekkers numbers. Here, Annapurna Conservation Area has played a vital role in conserving such rare animals
Forest cover with Rhododendrons
In this trek, you will travel through a forest covered with rhododendron and many other species of flowers. The heartily welcome of flowers in this region is what you would remember after this trek. Orchid is another major species of flower that you will find in this region. The journey through the path surrounded by many species of rhododendron would surely add some color to your trek. 
Poon hill
Poon Hill is a vantage point of the Annapurna Base Camp at an altitude of 3210m above sea level. This is located 270 km west of Kathmandu valley.  It is a popular point for the best view of the Himalayan range. It is an epic point for the picturesque view of sunrise and sunset. It provides a beautiful view of mountains like Annapurna South 7,219 Meter, Machapuchare 6,993 Meter, Himchuli, Annapurna III, Dhampus peak, Dhaulagiri II, and many other tall peaks can be seen from here that makes your journey more meaningful. 
Machhapuchhre base camp
Machhapuchhre base camp is located in the way of Annapurna Base Camp. So while doing the trek in Annapurna Base Camp you can also be in Machhapuchhre Base Camp like two in one. It is another vantage point for the wonderful view of mountains and glaciers. It was identified and developed by TAAN western Regional Capture Pokhara with the sole objective of promoting Pokhara and its surrounding areas.
Exotic flora and fauna
On this trek, you can see various types of flora and fauna because of the diverse geography. The trail will offer you beautiful red and white rhododendrons and other exotic flowers. It is rich in various types of flowering and non-flowering plants. Some plants here are native to these regions only. Annapurna Conservation Area is willing to protect these rare and beautiful plants as well as other animals. 
Apple pie
On the way to your destination, you will smell the tasty smell of apple pie with local taste with beautiful color.  In some tea houses along the way, you can taste various foods of the world with some local tastes. this region is famous for its excellent apple pie.  As apples are popular in this region due to local apple farming, they serve you some handmade apple pie that you can't try such pie outside this region. The fresh local taste of apple pie would provide some energy and satisfaction to your journey. You can also try some apple brandy in this region.