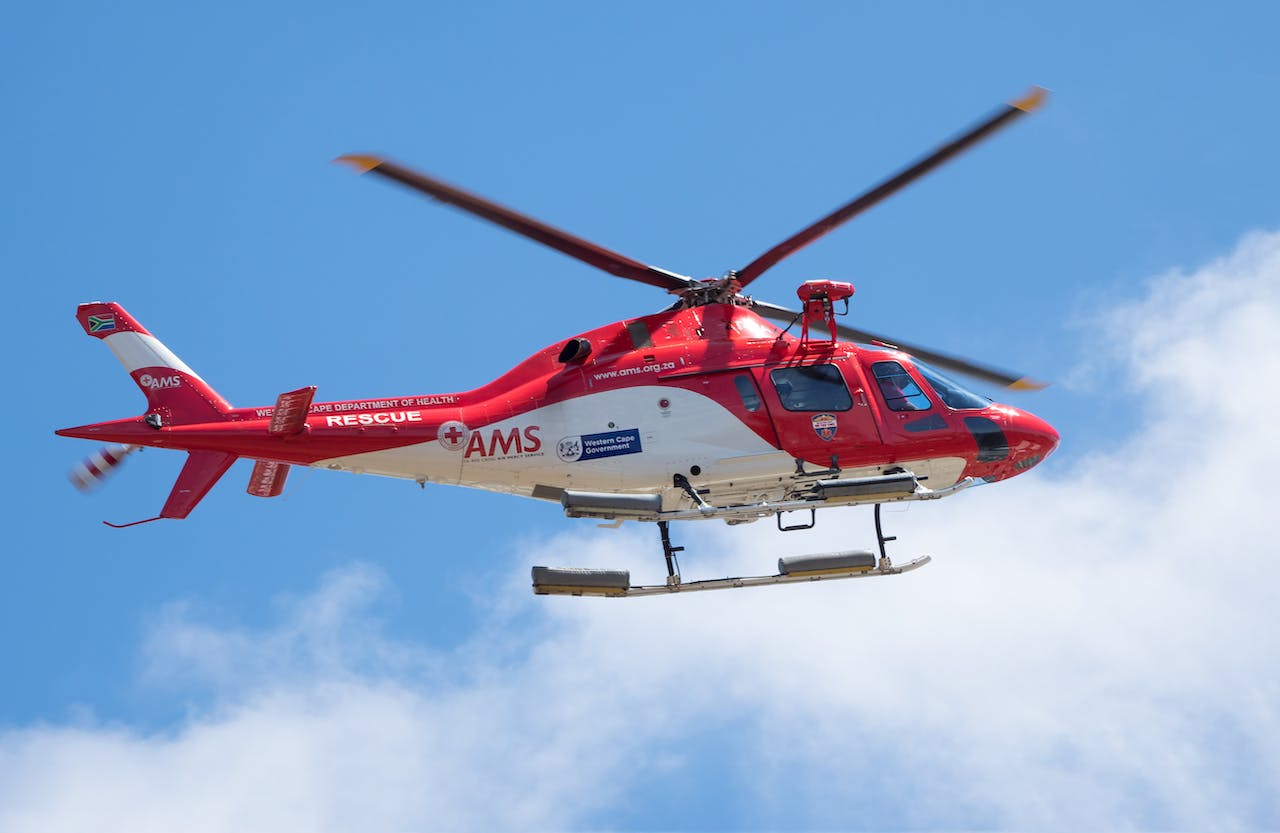 Are you planning the heli tour in Nepal and need clarification about which tour is the best? Well, this blog is perfect for you and can help you to select before you begin your journey.
Helicopter tours in Nepal are one of the fastest transportation mediums for the wonderful journey. In fact, it is the safest way to reach the Himalayan region of Nepal due to its challenging topography.
Helii ride gives you the joy of flying while enjoying breathtaking views of the Himalayas, landscape, dense forest, lakes, rivers, hills, and many more.
Reaching the highest altitude, such as Everest Base Camp, Annapurna Base Camp, and Mardi Himal, is not possible for everyone for trekking. Hence, Helicopter tours are the best solution for those who are not physically fit, who have less time, and who are older. It is also a great package for those who want to spend special time with their family and friends during vacation.
So, after much research, we bring the best place for the tour inside Nepal. Below here are the top ten most visited places by the Helicopter ride.
Everest Base Camp Helicopter tour
Everest Base Camp is one of the most desirable destination hubs to visit in Nepal. Everest Base Camp lies at an astonishing height of 17,598 feet (5,364m). Standing at an altitude of such height offers unparalleled views of Everest and the surrounding Himalayas. It is like a dream come true for many people.
Flying from the Kathmandu Airport to Everest takes around 5 hours to reach. During the 5 hours of the trip, the Helicopter landed three times. First is the Lukla, which is the main entrance of the airport for refueling. Lukla is one of the most dangerous airports; the ride itself gives thrilling vibes. After landing in Lukla airport there, you can take a photograph of the stunning Everest and the surroundings.
After taking off from Lukla airport, the Helicopter flew over major points of sight such as the beautiful Namche Bazaar, Tengboche Monastery, base camp, glaciers and ice flows, rivers, and Kala Patthar. Again, from the Kala Patthar, you shot a mesmerizing picture of Everest.
A close view of the Himalayas, including Mount Everest, Lhotse, Cho Oyu, Nuptse, Pumori, and Ama Dablam, can be seen.
Finally, you will stop at the world's highest mountain. Imagine dining on the world's highest mountain with breathtaking scenery is Inexpressible.
Annapurna Base Camp Helicopter Tour
Annapurna Base Camp lies in the Annapurna region, popular after the Everest heli tour. Flight from Kathmandu to Annapurna base camp is only 20 minutes of flying. From the top, you can see the bird's view of Pokhara City. Also, the landscape of villages, terraced fields, rocky trails, forests, and the world's deepest gorge of the Annapurna region can be seen.
Reaching in the Annapurna Base camp is like reaching the heart of the Annapurna Mountains.
The gigantic view of the mountains Annapurna, Himchuli, Gangapurna, and Machhapuchhre Himal and surroundings is absolutely breathtaking. This tour is short, safe, and comfortable. Enjoying the Annapurna heli ride with friends and family and taking pictures is always a memorable part of this tour.
Upper Mustang Helicopter Tour
Upper Mustang tours take you to some of the virgin land of Mustang, which was once a kingdom. It is rich in ancient mythology and ancient arts, including Buddhist monasteries, caves, and palaces.
Exploring the Upper Mustang is like exploring the hidden gems of Nepal. This mesmerizing place gives you the feeling of heaven on Earth. Every year, thousands of local people and tourists arrive here. Being a comfortable place to reach.
Flying high in the air with a heavenly view is the best thing to do in your spare time with friends and family. It is one of the lifetime experiences to do the Upper Mustang Helicopter Tour.
Langtang Helicopter Landing Tour
Langtang is also known as the Valley of Glacier, one of the blissful and easy short trips in Nepal—an incredible view of the mountains of Langtang Ri, Langtang. Ganesh Himal and Ganjala Peak can be seen. Flying over the Gosainkunda lakes is the main part of this tour. Gosainkunda lies at an altitude of 4,380 meters above sea level, which is the purest holy lake.
During the tour, you will Land at Kajin Gompa, a Buddhist monastery. Tamang and Sherpas are the main ethical living in this region. Buddhist culture and ancient monasteries add beauty to this region.
Flytime of 30 minutes each way gives you a view of rhododendron and bamboo forests, thundering waterfalls, and stunning snow-capped mountains. An interesting part of the tour is that you can stop anywhere you want due to easy mobility.
Gosaikunda Helicopter Tour
Gosaikunda is a famous holy place in pursuit of peace and blessing. Gosaikunda holy lake is situated at an elevation of 4,380 meters in Rasuwa district. Every year, thousands of travelers from around the world come here to visit. This place is not only famous for holy sites, but the natural beauty amazes almost everyone who visits here.
According to ancient Hindu mythology, it is the place where Lord Shiva, after drinking the poison, used his trident to create lakes to quench his thirst. Then, he drank the water to heal him. Every year during the Janai Purnima festival, thousands of pilgrims gather here. Also, they believe that bathing here will take away their sins and heal their body.
Gosaikunda is a total one-hour package tour from Kathmandu airport and back. During the flight, you can see mesmerizing views of the Langtang region, stunning landscapes, and a hill filled with mist and dust. Land time of half an hour is given for exploring, holy bath, and any puja.
Rara Lake Helicopter tour
Rara Lake in Nepal is also known as the queen of lakes and the largest freshwater lake located in the Jumla and Mugu districts. The lake is situated at an elevation of 2990, covering almost 10.8 sq km. It is also Nepal's biggest lake, having a maximum depth of 548ft.
Tours start from the Kathmandu airport toward the west, passing through high mountains and hills. During the flight, scenic views of beautiful landscapes, lakes, villages, and green hills can be seen.
The helicopter will land at the Nepalgunj or Surkhet for refueling before passing the Rara National Park. The top view of the Rara National Park gives you a mesmerizing view of Rara lakes
with the view of the Dhaulagiri and Annapurna Mountain ranges.
Shey Phokusundo/ Upper Dolpo Helicopter Tour
Shey Phoksundo helicopter tour is a luxury heli ride towards the western region of Nepal, Dolpha district. Famous Phoksundo is a majestic lake that lies at an elevation of almost 3700 meters.
Explore inside the Shey Phoksundo National Park, where you can see endangered species such as musk deer, snow leopard, blue sheep, Tibetan sheep, Himalayan Tahr, etc.
The helicopter tour from Kathmandu to Shey-Phoksundo Lake Dolpo is Approximately two hours.
Exploring the beautiful lake and surroundings for an hour while having the food is the best part of the tour. Also, the magical view of the Kanjirowa Himal (6612m), Tibetan culture in the village of Ringmo, Jharan waterfall is the main attraction.
Muktinath Helicopter Tour
Muktinath helicopter tour ride to the Muktinath temple can be reached from either kathmandu or Pokhara flights. It is the easiest way to reach the temple, which is a popular helicopter ride in Nepal. Muktinath Temple (Chumig Gyatsa) is located at the lap of snow-capped mountains at Thorong-La mountain pass at 3710 meters above sea level in the Mustang district of Nepal.
Muktinath temple is a religious place for both Hindus and Buddhists. Religious and spiritual people take holy baths on 108 water sprouts as they believe doing so brings them salvation.
Hindus believe this place is the palace of liberation ( Mukti Kshetra ).
The tour ride from Kathmandu takes 3 hours, and 2 hours from Pokhara. During the ride, Langtang Region, Mt. Annapurna, Fishtail Mountain, and Pokhara Valley, as well as Phewa Lake, can be seen. Also, spectacular views of Gandaki rivers, Jomsom, Kagbeni, And Muktinath village can be seen.
Mardi Heli Tour
Mardi Himal currently makes a space in the tourist destination, which is gaining rapid popularity for trekkers. Mardi Himal Heli tours offer you magnificent views of Mardi Himal, which lies beneath the famous mountain Machhapuchhre.
This heli tour takes you to the base of Mardi Himal ( 4500m above sea level). It is an alternative tour to the Annapurna Base Camp Heli tour. It takes around 12-15 minutes to reach the Mardi Base Camp.
During the tour, you can explore majestic peaks such as Dhaulagiri, Nilgiri, Annapurna, Lamjung, etc. At Mardi Base Camp, you will have 30 minutes of time to shoot photos and make memories.
This tour is for those who have limited time, are physically unable to trek, and want to explore in a short amount of time.
Pathivara Heli Tour
Pathivara Heli Tour takes you to the most famous temple on the hill of Taplejung. The temple is located at 3,794 meters (12,448 ft). Heli tour to Pathivara is the easiest and most convenient way to visit the goddess Pathivara Devi.
The flight duration of the Pathivara is 180 minutes for two ways. During the tours, you can see scenic views of diverse landscapes, snow-capped mountains, and Mt.Kanchenjunga. Also, you can explore cultural and heritage sites. The worshippers can perform havan puja and other rituals in the Pathivara temple.
Conclusion
As a whole, Nepal's various landscapes and rich culture make it an adventurer's paradise. The top 10 helicopter tours we've explored provide an amazing way to appreciate the country's splendor. These tours offer a unique perspective on Nepal's beauties, from soaring over towering Himalayan peaks to gliding past historic temples and rural villages.
Whether you're looking for adventure or peace, these helicopter tours will provide an amazing experience. They allow you to experience Nepal's magnificence in ways that words cannot express. So, schedule a helicopter trip today and let the skies reveal Nepal's charm. Don't miss this chance to make lifelong memories at one of the world's most spectacular locations.