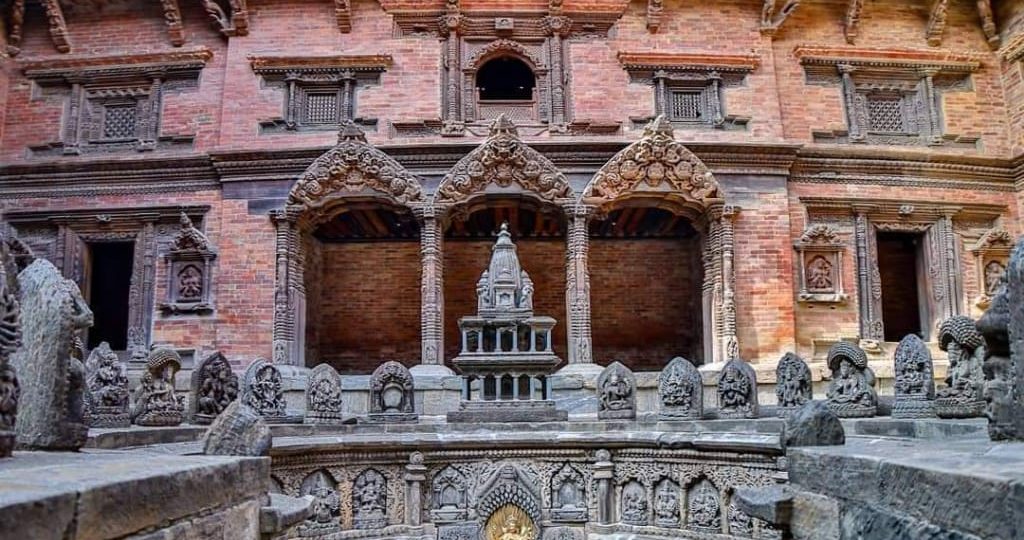 Highlights
Nepal is a multicultural and Multiethnic country.

The birthplace of Gautam Buddha in Nepal.

Most of the Hindu world's famous temples are in Nepal. (Pasupati nath temple, Muktinath temple, Gosaikunda, Damoder Kunda , Janakpur etc.)

More than 50 festival are celebrated in Nepal

Many world-famous stupa and monasteries

Many Patras is celebrated inside the country.

Cultural dances of people of Sherpa, Tamang, rai, Tharu, Gurung residing in Nepal.
Nepal has always been a fascinating destination in terms of Pilgrimage tours. This is ultimately one of the most attractive places for Hindus and Buddhists all over the world. Most of the travel sectors are run by the economy of religious tours and mostly they sell the Birthplace of Lord Gautama Buddha, different Hindu temples like Pashupatinath, and several Monasteries.
The most interesting thing about Nepal is visiting and experiencing the several monasteries gives you the vibe of the spiritual journey. You can get to witness a holistic retreat by the help of paying homage to that destination of different religious terms and beliefs. 
There are a number of travel companies in Kathmandu which offer the most glorious journey packages of several religious areas.  Some of the destinations are Janakpur, Gosaikunda, Pashupatinath, Muktinath, and historical sites such as Gorkha durbar, places for hindu religion people. 
In the same way birthplace of Lord Gautam Buddha, Boudha stupa in Kathmandu, Tengboche Monastery in Khumbu region,peace Stupa in Pokhara are the most authentic destination for Buddhist people.

The most divine chanting mantras and holy prayers are done by the local religious people will be more emerging and powerful for you. The magnificent Himalayas views and pristine natural settings will also help tourists to see the backdrop for a tour like religion in Nepal.

There are sacred sites that will help to protect centuries in the history of a country. At the same time, you get some of the most popular pilgrim sites for both Buddhists and Hindus. Muktinath and Swayambhunath are taken as the two amazing sites visited by both religious people Buddhists and Hindus with great faith and belief.

Nepal is a common home for most of the religion across the world with a set of various pilgrimage sites including Buddhism, Hinduism and Christianity. Indeed Nepal is always a beautiful religious hub for the spiritual form of tourism.
You can make your plan for visiting Nepal by depending upon your faith. This is a wonderful region that holds a multitude of beauty-oriented temples, stupas, historic sites, and monasteries.

Nepal as a roof to religious people across the world numerous gods and goddesses will give beauty in someone's life after visiting. Mostly religious forms of the tour are designed as per the interest and an ideal group of age people.
We have described some of the most awaited destinations that you should not miss if you are doing a pilgrimage tour in Nepal, Those are in a descriptive form in the following itinerary. 
Nepal Pilgrimage Tour  Itinerary:
Day 01: Arrival in the capital of Nepal that is Kathmandu. After that, you will be transferred to the hotel. The representative of your booked agency offer will do a briefing with official arrangements. overnight at Kathmandu.
Day 02: After having breakfast. The related tour guide will take to you historical monuments of Kathmandu for a Sightseeing tour to Boudhanath stupa and Pashupatinath temple, enjoy Lunch viewing World's biggest Stupa, after Lunch, you will be taken to Patan Durbar Square Golden Temple, Hiranya Varna Mahabihar, Mahaboudha. Overnight at Kathmandu.
Day 03: After breakfast, Our tour officer will take you to the Hindu goddess temple known as Dakshinkali temple, Pharping, where you enjoy the typical/ethnic village, terraced rice field, Local activities, devotees activities in Dakshinkali Temple (  Hindu), Visit Gururinpoche caves, several important Buddhist monasteries. After the Dakshinkali temple sightseeing tour, our guide will take you to Khokana where you will enjoy ancient Newari houses, traditions, and culture. Overnight at Kathmandu.
Day 04: After breakfast, our guide will take to you Namobuddha which is momentous for Buddhist devotees that has different myths & legend, it is situated on Mountain Top an elevation of 2200 Meters,  enjoy simple lunch there, trek down to Panauti near Dhulikhel, where your vehicle is waiting, drive to Kathmandu. The trip offers beautiful Landscapes, villages, snow-capped mountain views, flora walk crossing the villages, and a hike to Dhulikhel for panoramic Himalayan views of the Langtang Himalayan range, Gaurishanker, Dorje laksa, Rolwaling Himalayan range and visit the ancient Newari city. Overnight at Dhulikhel.
Day 05: After breakfast,  Dhulikhel drove back to Kathmandu, leisure time at Kathmandu, overnight at Kathmandu.

Day 06: After breakfast, our guide will take to you to Lumbini, drive for almost 6 to 7 hours, You will not get enough time to visit Lumbini so you can go sightseeing around Lumbini, cycling at the evening. Overnight stay at Lumbini hotel
Day 7: After breakfast, you will be taken to the World Heritage site, Lumbini  Visit Ashoka Pillar, Sacred Pond, Niglihawa, Peace flame, Maya Devi Temple,  Kapilvastu, Sarus Crane Sanctum Sanctorum, Gothihawa, Wetland, etc. overnight at  Lumbini.
Day 08: After breakfast, You will be driving to Pokhara and move to the hotel for rest, our guide will take to Pokhara historical monuments sightseeing, visit Barahi temple, world peace stupa. Overnight at Pokhara.

Day 09: This is the day you will be driving to Jomsom to Muktinath, take your breakfast early in the morning. After arriving at Jomsom, I have a cup of hot water and sightseeing around Jomsom.
Day 10: After having breakfast you will be driven to the main destination Muktinath. Muktinath is a sacred place for both Hindu and Buddhists situated at an altitude of 3710m. Sacred place of Mukti Kshetra which means place of liberation or Moksha.
After this back to the hotel for lunch and drive back to Jomsom.It takes almost 2 hours, you can go for a walk around Jomsom Bazar. Overnight Stay in the Hotel. 
Day11: Drive to Pokhara early in the morning after having some breakfast. Sightseeing and visiting Mahendra cave, Davis falls and cycles around Pokhara street. Overnight stay at the hotel.
Day 12:  After breakfast drive from Pokhara to Kathmandu. En-route visit to Manakamana temple by cable car. Pray to God Manakamana- wish – filing goddesses, lunch, and drive to Kathmandu. Arrive in Kathmandu and check into the hotel. Evening visit around the Thamel Bazar. Overnight stay at the hotel.
Day 13: After having breakfast, go shopping and enjoy the time, after that our tour officer will take you to the Airport. See you soon.
Conclusion
The pilgrimage tour in Nepal is so fascinating and welcoming. Nepal has thousands of destinations that you 10 days is not enough for a visit. This will really help you to come to Nepal.