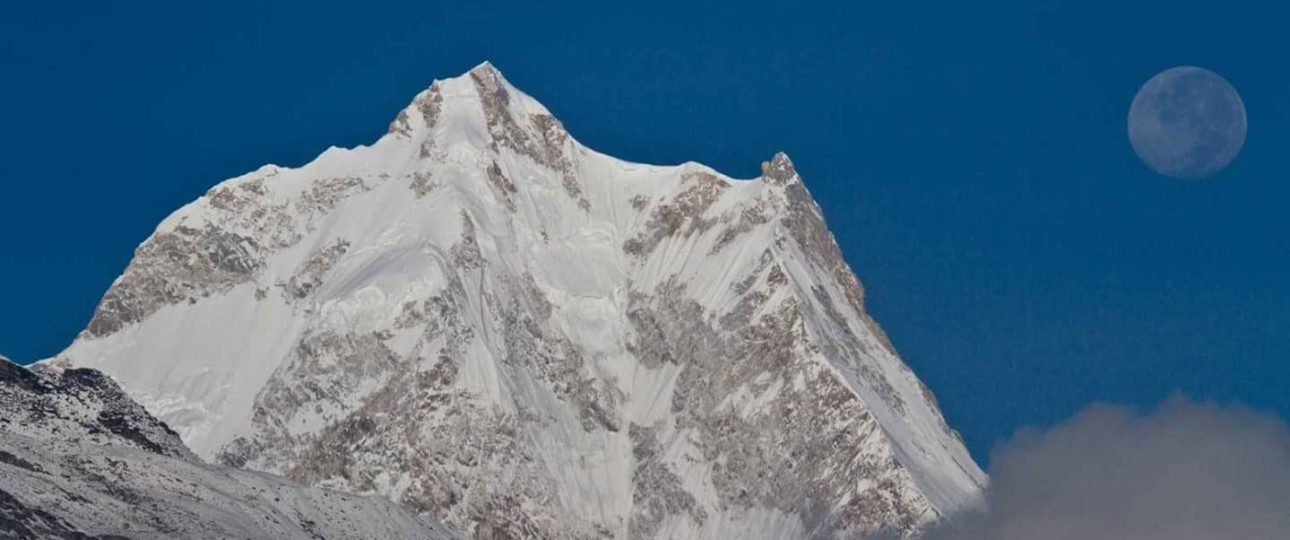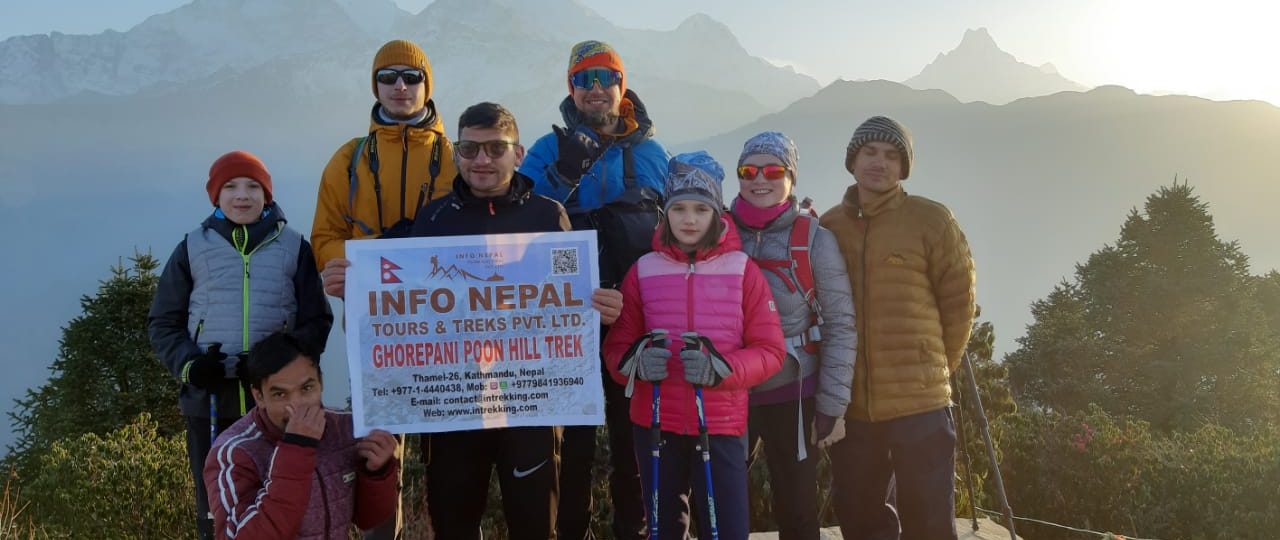 Written By: Rajesh Neupane
Published On : 6th September, 2023
A Complete Guide to Trek to Annapurna Base Camp
About Annapurna Base Camp
The Annapurna Base Camp or Annapurna Sanctuary Trek (ABC) is one of the most popular short to medium-length treks in Nepal. Almost 70% of trekkers visit the Annapurna region and do the base camp journey to Annapurna Base Camp. It is at the elevation of 4130m on the lap of the world's tenth highest peak, Annapurna. It is located in the north-central territory of Nepal on the Annapurna massif. It provides the 360degree panoramic eyeshot of neighboring peaks including Annapurna I (8091m), Annapurna III(7555m), Annapurna, south(7219m), Hiunchuli(6441m), and Machhapuchhare(6993m) from near. Machhapuchhre massif and the deepest gorge (Kali Gandaki) accompanies during the trek.
Highlights 
Breathtaking up-close mountain views

Hot spring 

Overwhelming diverse forest

Village trekking

Kali Gandaki , the deepest Gorge

What to Expect?
In this section, we will cover the Annapurna Base Camp route through Poon Hill. We will start our journey from the city of lakes, Pokhara. The incredible sunrise and sunset view from Poon Hill with the majestic view of mountains like Dhaulagiri, Machhapuchhare. You will also get the opportunity to explore the socio-culture and lifestyle of people in the Annapurna region. You can also take a relaxing dip in natural hot spring water. The hot local tea in the cold region with the stunning view of the mountain is a lifetime experience.
Distances up to Base Camp
Over true trekking starts from Pokhara, so the distance between  Pokhara and Annapurna Base Camp is 34.4 km. And altogether, it's 68.8km for both ways.
Best time for Trek
Nepal basically has 6 seasons, each lasting 2months i.e. Spring, Summer, Monsoon, Autumn, Pre-winter and Winter. Autumn is the best season to trek in the Annapurna region offering clear blue sky, moderate temperature and clear view of mountains. Similarly, spring is another best season to do Annapurna Base Camp trek. There will be warm weather and a trail will be covered with beautiful colorful rhododendrons. The trail is usually crowded during this season. So if you want a quieter time to trek in this region then you can trek in the winter season but you need to be prepared for the cold temperature. During monsoon season there will be heavy rain and no visibility of mountains.
Preparation and Acclimatization
The trek in Annapurna Base Camp is not so difficult compared to other trekking up to that altitude, though you need to be prepared. Muscles stretching workouts like jogging, cycling, swimming, and others need to be done 3 to 5 weeks. Similarly, body checkup and vaccination should be applied after consulting a doctor. If you are planning to trek above the elevation of 4000m then acclimatization is the subject to be focused to avoid altitude sickness.
Checklist
Like every trip, you need to make checklists that can't be neglected. This includes: regular medicines, first aid kit, money bag with sufficient money, travel document, sleeping bag, and warm clothes. If you are trekking for the first time it's better to consult with experts or travel agencies to prepare the checklists.
Accommodation
Due to the popularity of the Annapurna BaseCamp, you can find the best accommodation options for all the trekking in Nepal. From the budget tea houses to mid range to high facilities hotels you can get any with your budget. However, during peak season it can get crowded. The price of room generally starts from Rs 200 to 300 and quickly increases to Rs 800 to 900 closer to base camp.
Difficulty level
The Annapurna Base Camp trek is labeled as a moderate trek  as it is the most demanding with the easy trail route. You will go through a quiet stone built indigenous village , along the terrain field, mountains views, rivers and waterfall. The acclimatization is not a huge factor in this trek though it's still important to keep an eye open for symptoms. Any short hiking or camping experience helps a lot to make your trek easier. Walking 6 to 7 hours a day is enough to complete the trek. However, rarely difficulty can be raised at a time due to unfavorable weather and unfortunate natural disaster.
Fitness 
To trek in Annapurna Base Camp you need physical fitness with mental health. Sometimes you have to walk in rough terrain for 5 to 6 hours  so you need to be physically and mentally healthy.
Necessary Gears
The clothing and equipment can be adjusted according to the time you are trekking. Some of the basic gears are given below:
Trekking boots: A lightweight trekking boots offer more safety and comfortability. However, it is possible to trek in sneakers just to make sure your shoes are light , well-fitting and comfortable.

Few pairs of liner socks : trekking socks are better but it is fine if you only have normal ones. 

Few pairs of underwear: You can find trekking underwear for comfortability while trekking.

A pair of crocs 

High quality down jacket and down pant: you can easily buy quality down jacket and down pant in Nepal or you can rent it for a $1 per day 

A thermals 

T-shirt and trousers 

Light sleeping bag: you can buy or rent in Nepal

Trekking pole: it is always a good idea to keep assistant in a trek

Pairs of gloves

Sunglasses

A warm hat

First Aid Kit including necessary medicines

Pair  batteries 

Touchlight

Toiletries

Map of Annapurna Base Camp
Permit and fee 
To trek in the Annapurna region, you require a permit like most of the protected areas of Nepal. You need to obtain an entry permit from the Annapurna Conservation Area Project(ACAP)  and a Tourism Information Management System(TIMS). 
A fee of permit to ACAP
For SAARC nationals: Nrs 200 (USD 2)
For others:Nrs 2000 (USD200)
The fee of TIMS card
For independent trekkers (green card) : USD 20
For organized group (blue card): USD 10
Both permits are basically available at travel agents or you can get it through Nepal Tourism Board offices in Kathmandu or Pokhara.
Insurance 
Having travel insurance while trekking in Nepal is a mandatory thing. Having travel insurance is a safer way to travel or to trek. The travel insurance covering the expenses of an emergency evacuation, helicopter rescue, and medical coverage is the best travel insurance.
Conclusion 
The trek to the Annapurna Base Camp is one of the easier and safer trekking. This adventurous trek with spectacular mountain views, friendly people, a stunning forest of rhododendron and clean rivers is simply the best trekking experiences in the world