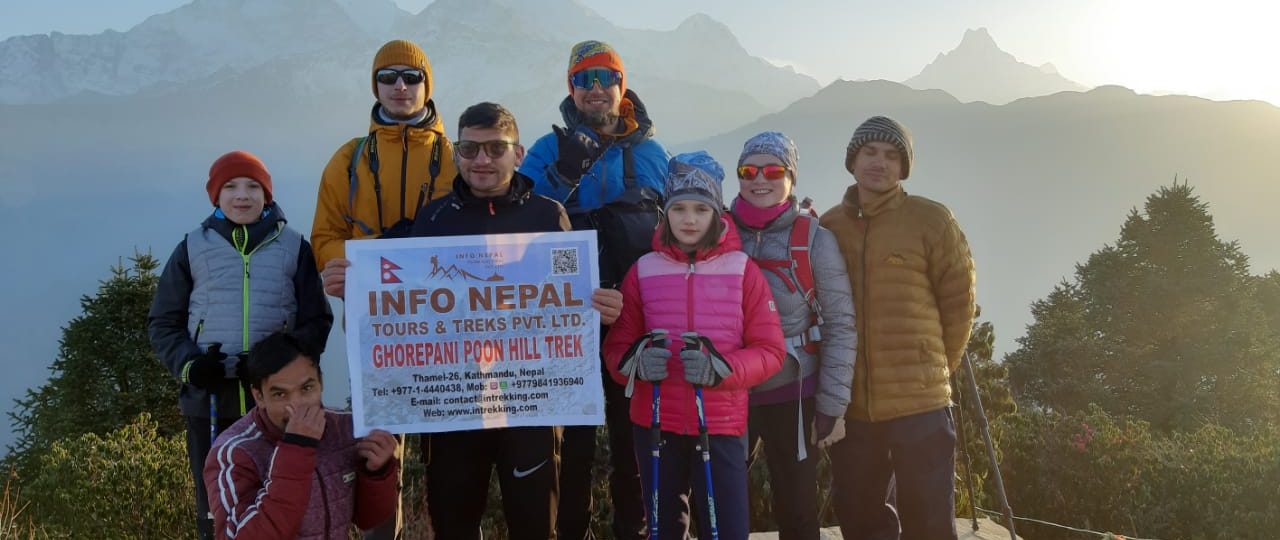 Tamang Heritage trail
Duration: 10 to 14 days
Maximum elevation: up to Kyanjin Gompa 3870m above sea level.
Highlights
Visits to charming villages of Syabru Besi, Bridim, Tatopani, Thuman, and Langtang Village

Experience the warm hospitality of Tamang local people

Enjoy the natural hot spring at Tatopani

Amazing views of Langtang and Ganesh Himal ranges

Homestay experience
Tamang Heritage trail is also a popular trekking destination in Nepal. It is also popularly known for the name Tamang Cultural trek. This is also regarded as the perfect trekking region for beginners and novices. It helps to fulfill the expectation of trekkers who want to enjoy off-beat trails.

Thus the trekking region is ultimately preserved and unspoiled in the Langtang National park zone. This trek will even help you to know the culture and lifestyle of local Tamang people living for a long time. 
The trails, folk dances, music, living styles will directly attract you to witness the cultural insight of people living over there. There you will be passing through the most ancient stupas and monasteries which may have been built thousands of centuries.
The most important things in the snow-capped mountain that you should not miss to witness while trekking in this destination. Most of the mountains you can witness from this destination are Langtang and Ganesh Himal.
Royal Trek
Duration: 6-8 days

Max. Elevation: Syaklung- 1730m
Highlights
Fewer crowds.

A spectacular vista of snow-clad Himalayas. This includes peaks like Annapurna South, I, II, III Manaslu, and Machhapuchhre (Fishtail). Other peaks like Himchuli, Lamjung Himal, Manaslu, and Annapurna IV are also visible.

Variation of ethnic communities. This includes Gurung, Magar, Brahmin, to Kamis, Chhetri, Vaishya, Shudras.
This trek is regarded as an easy and short trek. This trek is especially great for the trekkers who have time constraints and yet want to experience the fascinating beauty of Nepal. 
The trek itself is Royal so that it will offer tourists a wonderful sunrise with sparkling Mountain ranges. Not only that it will also offer trekkers to experience magnificent forests and beautiful settlements of local people. Trekking through the trail you will see the amazing lush green vegetation and terraced farms near to you.

This trek is considered as the richest in terms of a variety of diverse species of flora and fauna according to altitude. The trek is mostly perfect for those who have a keen interest in research and botanists.
Eco-Community cultural trek
Duration: 9-14 days
Max. Elevation: Mohare Danda- 3300m
Highlights
Discover the untouched natural and cultural beauty of the Annapurna region.

Enjoy Homestays

Peaceful trail with less crowd.

Amazing panoramic views of Annapurna, Dhaulagiri, and Machhapuchhare. Beautiful sunrise and sunset views along the trails and in the villages.

Unspoiled, traditional villages like Galeshwor, Banskharka, Nagi village, and Mohare Danda.

Scenic drive from Kathmandu to Syangja and Pokhara to Kathmandu

Famous Galeshwor Temple of Parbat district

Visit the local orange farms. Try locally grown orange products and honey.

A chance to spot some unique bird species. These can include Himali Kokale, Syal Pothwari, Lam Puchre, Nyauli, and Rani Chari.

This is also an amazing trek that takes trekkers to a peaceful, completely different, and off-beaten trail in the region of Annapurna in Nepal. Eco-community cultural trek has always been allowing tourists to enjoy the world's best hospitality of locally living people.
At the same time, you will be welcomed in the beautiful homestays that are made according to Nepalese designs. This is how you will be able to gather the information and interesting facts about the living styles and culture of people living here.

Moreover, you will even get fabulous and 360-degree panoramic views of glamorous high Himalayas in the globe.
Langtang ValleyTrek
Duration: 8-12 days
Max. Elevation: Tserko Ri- 5000m (Optional), Kyanjin Gonpa (3,798m)
Highlights
Tserko Ri (4,350 m) which offers 360-degree panoramic views of mountain peaks of the Langtang region. You can see Langtang Lirung (7,345 m), Gang Chhenpo (6,338 m), Dorje Lakpa (6,966 m), and Naya Kanga (5,846 m) on clear days.

Langtang National Park- Chance to spot some rare wild animals and birds. This includes Musk Deer, Red Panda, Snow Leopard, Himalayan Tahr, and Danphe.

Experience the local lifestyle and culture.

Explore Langtang Valley- "Valley of Glacier"

Kyanjin Gompa- oldest Buddhist monastery in the region.

Visit Langtang Glacier and Langshisha Kharka.
This trek is easier and less crowded. This trek wil lead a trekker to the Langtang valley which will be accessible through the amazing Langtang region of Nepal. In the same way you need to trek through the wonderful forests, trail yak pastures and high alpine meadows in this region. 
There you will also get a chance to witness the most ancient Buddhists region and their fascinating culture in Langtang. Along with all those you will be seeing a gorgeous himalayas with snow capped. There you can get to explore the most preserved wildlife zone in the Conservation area of Langtang.
Ghorepani Poonhill Trek
Duration: 7-10 days
Max. Elevation: Poon Hill- 3210m
Highlights
A chance to witness terraced slopes, pristine villages, paddy fields.

Rich flora and fauna of the Annapurna region. Includes the famous multi-colored rhododendron forests.

Panoramic view of Annapurna and Dhaulagiri ranges.

A chance to know the local culture, tradition, and lifestyle. You will get to visit delightful villages inhabited by locals of different ethnic backgrounds. These include Gurungs, Magars, and Thakalis.

Waterfalls, hot springs.

Phenomenal sunrise view from Poon Hill.
Ghorepani Poon Hill trek is the most popular trekking destination in Nepal. This trek is also commonly known by other names such as Annapurna Panorama trek and Annapurna sunrise trek.This trek is easy, a bit shorter than others and popular at the same time because of the higher number of people travelling here every year. This trek is even ideal for the people looking for easy and comfortable trekking experience in the kingdom of Nepal. 
Talking about the trekking destination this will offer tourists a lush green and multi coloured forests, sunrise views, living styles sof local, beautiful majestic Mountains and so on.This will really help you to witness the most amazing cultural diversity of Nepal.
Lower Manaslu trek
Duration: 11-13 days
Max Elevation: 3,220m, Darche Danda
Highlights
Less known, fewer crowds, reasonable cost.

Historical tour of Nepal

Amazing view of mountains and landscapes in the Manaslu region. You can see around 20 mountain peaks on clear days. These include the Manaslu and Annapurna ranges. It also includes Fishtail, Ganesh Himal, Buddha Himal, Budi Himal, Harka Gurung Chuli.

Explore the beautiful, quaint and traditional villages along the trails. These include Gorkha, Sirandanda, Barpak, Laprak, Lambai Kharka, and Darche Danda.

Gorakhnath Cave, and Gorkha Museum.

Cable car ride
The lower Manaslu trek is considered as a shorter trek in the Manaslu region of the country. This is the trek that takes travelers to the Gorkha district. The Gorkha is famous for the brave Gurkha;lis. King Prithvi Narayan Shah made Nepal by organizing a campaign called the unification of Nepal from the grand land.
This is the treek which helps you to get a historical significance background. You will be exploring the most efficient rich culture and history of Nepal traveling this place. This even covers most of the fascinating parts of Manaslu Circuit Trek. 
In the same way you will be able to witness the natural beauties of the wonderful region of the Manaslu trek. There is the most beautiful place that you should not forget to witness is the views of the Himalayas peaks of Nepal

Phulchowki-NamoBuddha Trek
Duration: 6-8 days
Max. Elevation: 2765 m, Phulchoki
Highlights
Bird watching

Rich flora and fauna

Settlements of locals of different ethnic backgrounds.

Magnificent views of the mountains and Kathmandu city.

Namo Buddha Monastery, Cave

Phulchowki Temple
This is also a short trek which is popularly named as the main highlights of trekking which is also called the holy pilgrim of Phulchowki Temple and Namo Buddha Those are the places that lie on the hilly region that are also considered as the ideal destination for panoramic views and bird watching.

The destination is holy in nature that provides the traveller with a spiritual and peaceful vibe in this region. This is the destination which also welcomes the trekker with a glimpse of diverse and rich cultural influence in Nepal. 
In the Phulchowki you will be able to enjoy bird watching and the sound of bird singing.It is also a pleasure to spot about fifty species of migratory birds which travel on different occasions. 
This is an amazing trek that shows the variation of rare species of butterflies,flora and fauna and mammals. You can even see the number of leopards, martens and squirrels.

This is the trek to the outskirts of the capital city of Nepal known as Kathmandu city. Yet at the same time you can get the wonderful taste of business activities and rural agriculture of the locals.
Conclusion
This is how the seven best treks can be done in Nepal. Each and every fact about those serven treks are explained above. This article will help you to make your mind which destination is suitable for you to trek. Some of them are the most easy and accessible trek in Nepal. You will be experiencing the ranges of mountain from each of the trek which is the positive sides of trekking.